Computer Station Nation is reader-supported.
When you buy through links on our site, we may earn an affiliate commission. Learn more.
Back in the late 90's sharkyextreme.com was born. This is when most people in the world did not have internet access of course and speeds were slower than molasses. Here is what it looked like on December 5, 1998: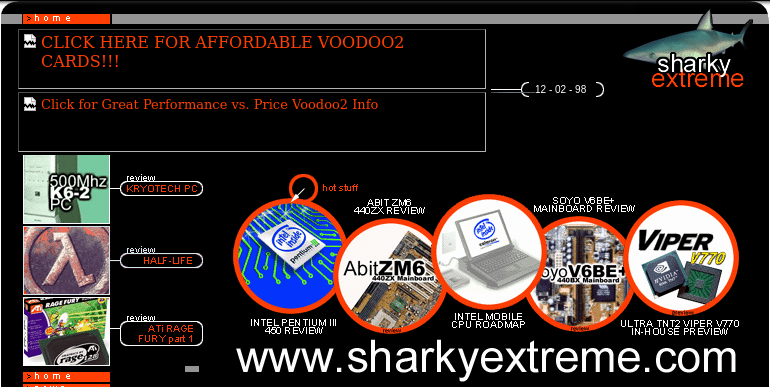 The had amazing reviews of the latest and greatest technology, led by founder Alex "Sharky" Ross.
Eventually the site was sold and Alex left. Then I think what happened was everyone left in 2012? The site just died from there.
This is what the site looked like on July 6, 2014 before it all was redirected to their forums: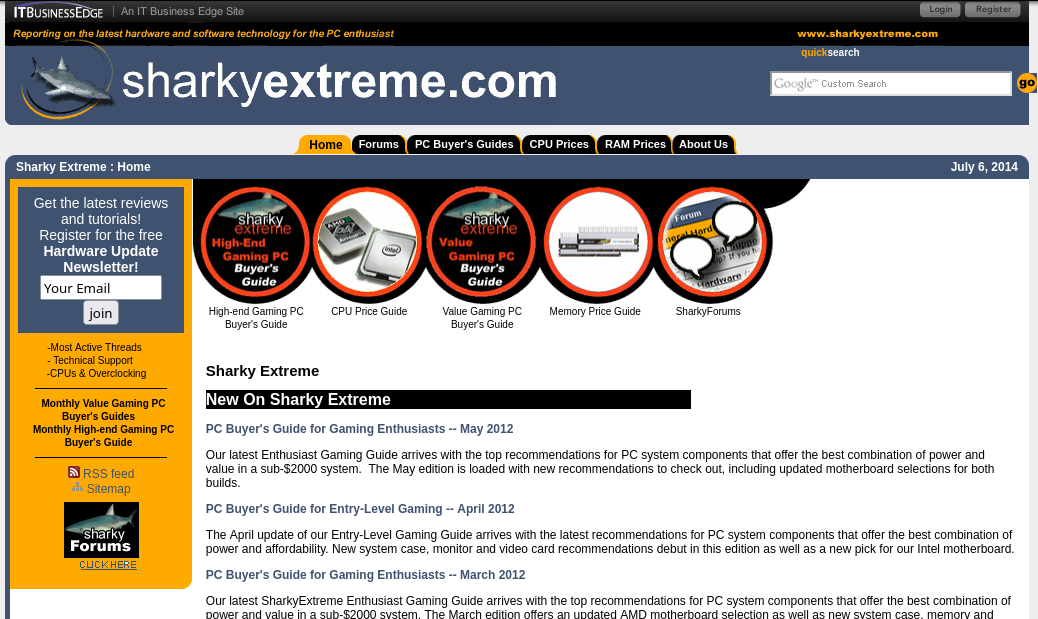 The forums still exist however at sharkyforums.com, but are far far away from what they were at their peak.
One of our goals here at Computer Station Nation is to have epic coverage of video cards, overclocking, custom PC builds and all of the things that Sharky Extreme was known for back in their prime.
To those that came before us at Sharky Extreme, we salute you! Now go check out some of the best PC's on the market.