Computer Station Nation is reader-supported.
When you buy through links on our site, we may earn an affiliate commission. Learn more.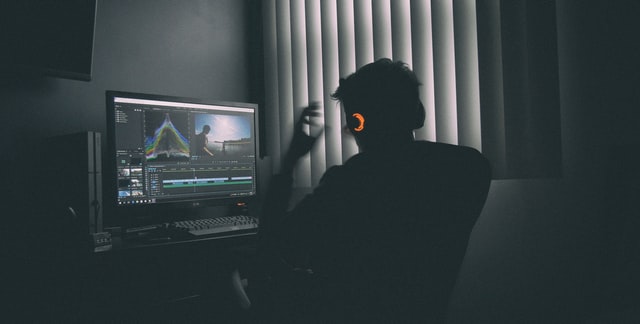 You'll agree with me that designing an invitation card is definitely not a child's play. The right color, background, font style, and even the general appearance of the invitation card can set the mood for the event. Of course, nobody wants a boring and bland looking invitation card and that is why you need to use the best computer program to design it. 
While you might have all the bright ideas and beautiful pictures of how you want your invitation card to look like on your monitor, bringing them to reality is an aspect that can be difficult and less exciting than the thought of creating one if you do not have the right software program to sponsor your creativity. 
The importance of the computer program
This brings us to the question, "what is the best computer program for designing an invitation amongst the plethora of options that are presented to us as a program for designing an invitation".
Of course, there are a lot of software that can be used to design an invitation but looking at the task at hand and the purpose that the invitation wants to serve, I'm pretty sure that you want the best man for the job. Well here they are:
Adobe
The Adobe computer software is an umbrella for a series of programs that can be used to design an invitation card and they include Adobe Illustrator, Adobe InDesign, and Adobe Creative cloud.
Of course, more programs are under this software but the listed programs have earned a lot of praise and great reviews which makes them a great choice for designing an invitation. Some of these programs complement each other and can be used together to create a beautiful and well-designed invitation card. 
Corel Draw
 We have to give honor to whom it is due in the world of creating and designing graphics and no doubt, Corel Draw has earned itself some fine credits when it comes to designing hence it is a highly suitable program for designing software.
Corel Draw utilizes amazing tools and features that make designing fun. It is a very handy tool for designing invitation cards as well as other graphic content.
Canva
The programs listed above are well suited for professionals but if you want to create and design the invitation card by yourself, then Canva is the best program for you.
It is a free online designing program that can be used to create stunning graphic presentations, such as posters and Invitations. It has beautiful Invitation templates that you can easily customize to suit your taste with the help of some built-in features that are easy to use. 
Conclusion
An invitation card can set the mood for the event and that is why it needs to be beautifully designed because it is your voice even in your absence. For professionals, I'll recommend Adobe Illustrator and Adobe InDesign.
If you're a newbie that wants to create stunning graphics, you'll require some help and easy to use features that Canva employs in making designing simple and fun.