Computer Station Nation is reader-supported.
When you buy through links on our site, we may earn an affiliate commission. Learn more.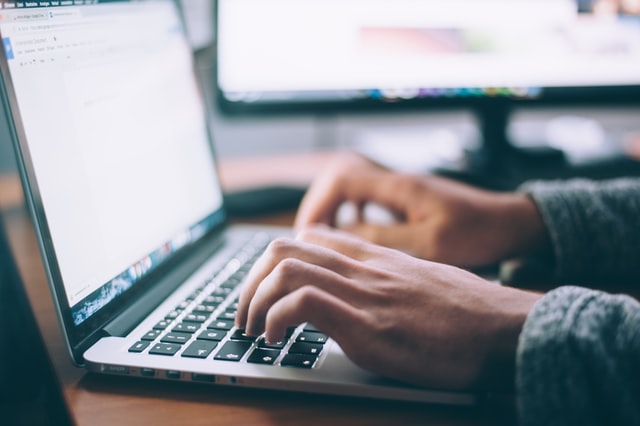 Not everyone has a lot of cash to spare for a modern technological device, but everyone needs it. Not everyone can afford a pricey computer for simple basic tasks such as assignments, spreadsheet data, designing, entertainment, and internet facilities. Still, everyone should have a computer that can do all that.
One of the major reasons that have hindered many of us from having our personal computer is the price, but not to worry, I sorted things out for you even if your budget is within the price range of $250.
The majority of the computers that fall within the $250 price range are designed to be sleek and portable for easy mobility to different individual locations, and do not require an external monitor.
They are built with different features and operating systems, but they share a similarity in their efficient ability to handle simple tasks effectively. If you're in the market with a budget of $250 and you want a computer that can dutifully serve you, then check out our top 3 picks for the best computer under $250.
Our Top 3 Picks For The Best Computer Under $250
Asus Vivobook E12
Asus 11.6 Inch Computer Under $250
Admired for its lightweight and portable, sleek design, the Asus Vivobook E12 compact-sized computer is built with a 180° hinge design that helps it lay completely flat. It has other powerful features that are designed to promote productivity in schools, home, and work, such as a 768p resolution, an  Intel Celeron N3350 processor, a 4GB  LPDDR4 RAM, and a 64GbeMMC flash storage that provides ample storage space for smooth running of different applications at the same time.
This computer is further equipped with Asus tru2life video technology that integrates sharpness and adequate contrast in every video scene and Asus Splendid display technology that provides richer, deeper, and more accurate colors to the pictures.  It also employs an Intel HD graphics 500 On-processor graphics and Asus SonicMaster technology for impressive audio via its built-in dual speakers.  
All the features integrated into the Asus Vivobook E12  functions on a Windows 10 Operating system that sustains its compatibility with different software and peripherals. It also features one year of Microsoft 365 personal, a WLED  backlit keyboard, a responsive mouse, an extra 32Gb SD card, a microfiber cleaning cloth, and input ports.
Pros and Cons
Pros
It has a lot of features that are unique to Asus computers.
It has an extra 32Gb SD card.
It has one year of Microsoft 365 personal.
Cons
It does not support heavy-duty games.
It has a few input ports.
Samsung Chromebook 4
 11.6 Inch Chromebook Computer Under $250
Using a Chrome operating system offers a fast and reliable internet connection, straight forward. Smooth user experience as well as a fast and smooth integration with devices that function Android Operating System, and this computer is designed to deliver all those features in its 11.6 compact sized frames.
These frames are built to meet the eight military-grade standards that include transit drop, temperature shock, high temperature, vibration, freezing, low pressure, humidity, and dust. This makes the computer to be highly durable and suitable for use under different atmospheric conditions. 
The Samsung Chromebook4 is designed to promote entertainment, work, and internet-related activities with its built-in features stored on a 4Gb DDR4 RAM and a 64Gb eMMC and powered by a long-lasting battery that lasts up to 12 hours on a single charge.
It integrates an Intel Celeron N4000 processor with a memory speed of 2.6GHz  and consumes low energy while increasing the computer's performance in handling programs and heavy-duty files. 
All the features integrated into the Samsung Chromebook 4 is highly protected by multiple layers of built-in antivirus protection that protects the computer from malicious malware using the latest anti-virus protection software.
This computer is also compatible with Google assistant. It is equipped with a fast Gigabit Wi-Fi connection, USB  ports, a scissors switch keyboard, and a touch-sensitive mouse that is highly responsive and suitable for different applications.
Pros and Cons
Pros
Its battery lasts long.
It has an antivirus.
It has a 4Gb memory
Cons
It has a few input ports.
Its screen resolution is low.
Jumper X3 Office
Jumper 13.3 Inch Computer Under $250
This computer offers a year's license for a pre-installed Microsoft 365 and an Intel Apollo Lake N3350 dual-core processor compatible with various software. It offers smooth operation and an easy multitasking experience. It uses a resolution of 1080p and a 178° viewing angle to display excellent picture quality on its 13.3-inch HD IPS screen. 
Furthermore, this computer further employs a 4Gb DDR3 RAM and 64GB ROM that allows HD applications and software to run smoothly without lag or any form of disruption.
It has a  slim 8mm bezel-less design, plus it is lightweight, sleek, and portably stylish.  It also features a scissors switch keyboard and a highly responsive and functional mouse for different purposes. 
All the features employed by the Jumper X3 Office computer laptop are designed to run on a Windows 10 operating system with a long-lasting 4500mAh battery that provides power for up to six hours to enable you to work longer and better.
This laptop is suitable for use in school, offices, business places, and at home.  It is equipped with two USB 3.0 ports, a dual-band 2.4Ghz / 5G Wi-Fi, an HD webcam, an HD graphics 500 video card, a TF card slot, an SSD slot, more storage, and a one year warranty.
Pros and Cons
Pros
It has a memory of 4Gb.
It has an SSD slot.
It uses a 1080p resolution and 178° viewing angle
Cons
It has thick bezels.
It has a few input ports.
Conclusion
Getting a computer that can perform simple tasks shouldn't be a problem for you, even if you have a budget of $250. Irrespective of who has made you believe that you can't get a good computer for $250, I hope that this article's contents have helped to change such a narrative. They're still more computer under the $250 price range on Amazon.com.