Computer Station Nation is reader-supported.
When you buy through links on our site, we may earn an affiliate commission. Learn more.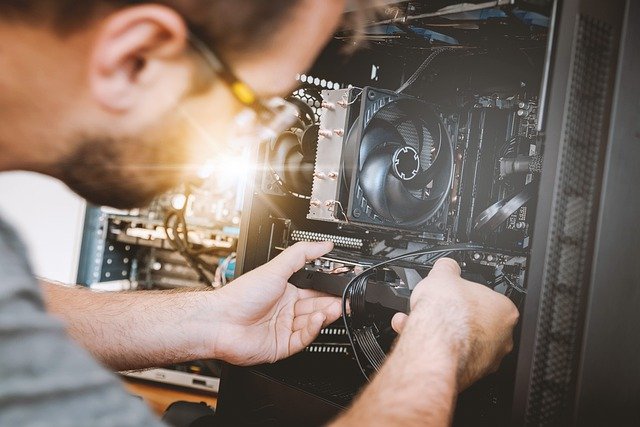 Now that you've taken out time to select the highly functional components to fix into a computer case, why should the price be a problem?  Oh, you've got a $50 budget for it, that's fine.
Price shouldn't be the game that you're trying to win here because you can find a sturdy and functional casing that can serve you well. No doubt, you'll be presented with many options when searching for a computer case but with a budget as tight as that, there are a lot of chances that it'll point you in the wrong direction. 
Well, keep the smiling and enthusiastic face you had on while picking out the components of your computer case because while I had that fixed for you.
While you were picking out the soldiers that'll form a tough army for your computer case, I selected the best three computer cases that are under $50. 
Less budget doesn't mean compromising on quality
Why you might want to question their durability and functionality as a computer case since the budget is tight, be rest assured that they're durable, reliable, and a worthy abode for your computer components.
They are built to be compatible with different forms of the motherboard and they also employ other distinct features to aid the durability and performance of the contents of your computer case.
Our Top 3 Picks For The Best Computer Case 
Cooler Master Q300L
Micro ATX Computer Case
Built with a full-size acrylic side panel and a 28mm additional space that is featured behind the motherboard tray to serve as a clean routing space for a hidden cable management system, the Cooler Master Box Q300L is designed to deliver excellent thermal performance to your PC while it is in use. 
It is equipped with well perforated-patterned magnetic dust filters that are located on the front, top, and bottom of the case. It also integrates an I/O panel that can be adjusted to six different positions with three options on each side of the case.
Despite its size, the Cooler Master Q300L computer case can support a standard ATX PSU motherboard, a 360mm VGA, a 120mm CPU cooler, a 120mm fan at the top and bottom, a 140mm fan at the front, and three USB 3.0 ports.
Pros and Cons
Pros
It can support a standard ATX PSU.
It has magnetic dust filters.
It has an acrylic side panel.
Cons
It does not have portable handles.
It has very few ports.
Deep Cool Matrexx 50
ATX Computer Case
Built with strong metals and a tempered glass side panel, the Deep Cool Matrexx 50 case is 210mm wide and features a large area with ventilation holes on both sides of the front panel that lets in air to ensure proper ventilation of the computer case.  This computer case also features a magnetic dustproof net at the top of the case, plus dust filters at the front and bottom that aids the proper maintenance of the case.
The Deep Cool Matrexx 50 computer casing is compatible with ATX, Micro ATX, Mini ATX, and E-ATX motherboard  Its bottom space is large enough to contain a 168mm CPU cooler, a 370mm VGA, and a 340mm vertical liquid cooler. 
The Deep Cool Matrexx computer case has a screw-less design for external 5.25 inches and 3.5 inches devices that makes it easy to install. It has an intelligent cable management design and it is equipped with two USB 3.0 ports, two USB 2.0 ports, a microphone port, and an audio port.
Pros and Cons
Pros
It has two 120mm fans.
Its bottom space can contain a 2.5 inches or 3.5 inches HDD/SSD.
Its motherboard is compatible with Micro ATX
Cons
It does not have handles.
It has few I/O ports.
Golden Field
Mini ITX Computer Case
Wide and basic to contain all your hardware, this mini-computer case is built with full punch mesh with a simple design that integrates a 120mm water cooling hole and a 120mm fan
These fans are positioned at the back of the case to provide an efficient and highly effective cooling system alongside the water cooling holes.  The design of its frame also integrates a  large area of heat dissipation holes that makes the case conducive and stylish.
The Golden field computer case features a tool-less design that enables easy Installation and disassembling of the case for a well customized interior layout.
Despite its compact size, the Golden Field computer case can support a 270mm graphic card, a mini ITX motherboard,  a 2.5" SSD,  a 3.5" HDD, a 160mm CPU cooler, and a 120mm liquid cooling radiator.
The Golden Field mini ITX computer case is made with tough materials that make it durable, and sturdy. Its tool-less design makes it easy to use, plus, it is equipped with a USB 2.0 port, a USB 3.0 port, a headphone port, and a microphone port.
Pros and Cons
Pros
It employs an air and water cooling system.
It is a compact-sized computer case.
It has a tool-less design.
Cons
The case comes without fans.
It has a plain design.
Conclusion
The contents of this article aim to prove that you can get a computer case even with an extremely tight budget.
I hope that the content of this article was useful in your search for a computer case that is below $50. However, if you still feel the need to entertain more options, you can find them on Amazon.com.