Computer Station Nation is reader-supported.
When you buy through links on our site, we may earn an affiliate commission. Learn more.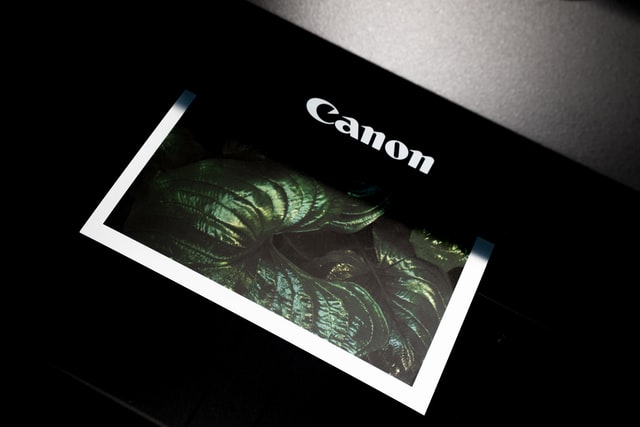 A printer is an essential part of the office, household environment, and computer shops. You may hope never to need it, but just like insurance, you will find yourself in a mess when the need for it arises and you do not have a printer for this all-important moment.
Printers have seen a remarkable, yet very long journey of transformation, massive innovations in recent times, which have seen them move away from the large and very noisy machines they use to be before, to the tiny and noiseless machines, they are now.
The battle between inkjet printers and laser can be compared to the football rivalry between Lionel Messi and Christiano Ronaldo. While Inkjet printers are quite popular and suitable for a host of functions, laser printers are best for churning out a large number of text or pages and are often fast in addition to the relatively cheaper price tag it comes with, when compared to Inkjet printers.
Therefore, just maybe you are in a dilemma on the best color laser printer to buy for your home or office, or maybe you want to know which printers are top performers: here are our top 3 picks for the best color laser printers in 2020.
Our Top 3 Picks For The Best Color Laser Printer
Brother MFC-L8610CDW
Home and Office Color Laser Printer
The Brothers products have had an excellent hold in the printer industry, a position the company still retains to date, and this is for many reasons among which is premium quality.
Weighing 61 LBS, the Brother MCF-L8610CDW color laser printer is equipped with a touchscreen that makes controls quite easy and smooth, and allows you to churn out prints at a fast speed.
The Brother MCF-L8610CDW color printer has advanced connection options, such as Ethernet, and Wi-Fi, it can print directly from your favorite cloud storage option, like your Dropbox, google drive, and Evernote.
Giving you a deserved ease of access and printing on the go. The printing speed of 33 papers per hour is a major plus on the list of features the Brother Color printer possesses, the high resolution and print quality are perfect additions to the long list of amazing features the Brother Laser color printer has.
You also enjoy, the all in one rounder quality, we all look forward to in every printer, as the Brother MFC-L8610CDW color printer can copy, scan, and print. Let's look at the pro and cons of this product:
Pros and Cons
Pros
Premium printing speed
Can print via mobile and cloud
Ideal for large printing and copying jobs
Cons
Does not support automatic scanning
Occasional paper jam
Canon ImageClass MF264DW
Well Priced Color Laser Printer
Just like Brother Printers, the Canon products are a popular brand in the printing industry, and if you have used any of the Canon products, you will agree with me that they always beat the mark for quality. Known for superior quality, the canon ImageClass MF264DW is a printer you will love to have in your office and home, owning to the amazing features the printer possesses.
The Canon InageClass MF264DW is a multipurpose printer that scans, prints and copies, this is just an introduction to its other amazing features. The printer is equipped with standard connectivity options, which allow you to print from your cloud or Ethernet, as you can easily print from Air print, Cloud print, and other cloud storage options like your dropbox. There is an option of USB, with a 28-30 papers per minute printing speed; the Canon ImageClass MF264DW is a super-fast printer with a great turnover.
The size of the Canon ImageClass MF264DW makes it perfect for small office ad home functions, the double-sided print functions allow for multitasking at premium speed.
Pros and Cons
Pros
Double sided print functions
Compact size printer
Long lasting cartridges
Cons
High power/voltage consumption
Wi-Fi connection issues
HP M479FDW Laser Color Printer
Multifunctional Color Laser Printer
Just like Brothers and Canon, HP is a household name, known for premium quality, and the HP M479FDW laser color printer is one of the best laser color printers in the market today, a reason it finds its way into our list.
The multipurpose printer churns out excellent high-quality prints and does a remarkably perfect job, with its scan and copying. Just to ensure you can do everything at the same time, the HP M479FDW printer allows you to fax and offer a trusted source for your office and home printing needs.
With a printing speed of 25 papers per minute, the HP M479FDW provides wireless options for your printing needs and connects perfectly well with your cloud storage options, such as Apple air print, HP Eprints, and Wi-Fi. The high graphics quality, clean text, and amazing printing speed gives the HP M479FDW a deserving place on this list.
The beautiful touchscreen control of the HP M479FDW is an advancement that tallies with today's seamless control options and affords much ease, with your controls.
Pros and Cons
Pros
Compact size
High-quality print
Beautiful printer screen
Cons
Poor scan quality
Occasional paper jam
Conclusion
There are a host of factors that will determine, which printer is best suitable for you such as, the volume of work to be done and the working environment.
The Brothers color printer has superior features when compared to the rest color laser printers on this list; however, the size leaves you with more to be desired if you want a printer for the home alone, as the canon printer will fit more to the home environment.
For an all-rounder the Brother Color laser printer seems a perfect gift for your printing needs, owning to its printing speed and amazing collection of features packed on its shelf. We recommend the Brother MFC-L8610CDWcolor laser printer as the best on this list and a great buy.
However, if you are still looking for other options, feel free to head over to Amazon to keep searching.