Computer Station Nation is reader-supported.
When you buy through links on our site, we may earn an affiliate commission. Learn more.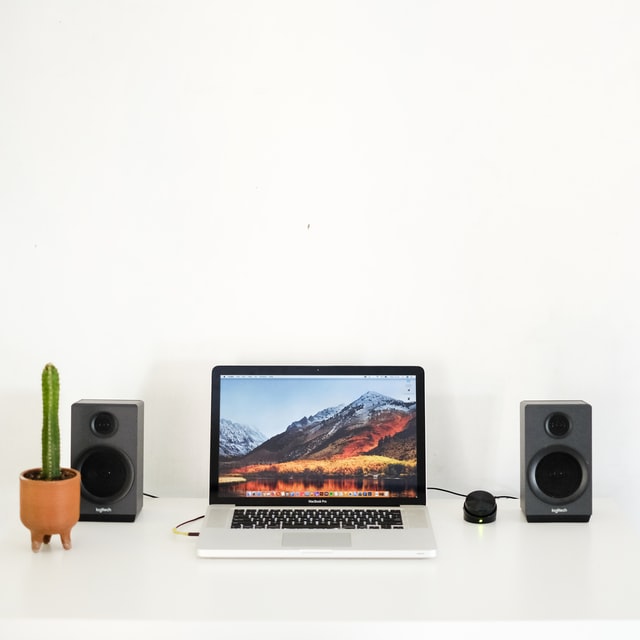 Sounds are the necessary flavors that spice up our games, music, and movies, and the kind of speaker that we employ for the job goes a long way in determining how well our audio is spiced up.
While you might want something very affordable because of your budget or for some other reason that is unique to you, there are great speakers that you can get at a mouth-watering price of $30 and below.
These speakers are designed to produce rich and clear sounds with premium bass quality for an enjoyable audio experience. While you might doubt the authenticity of these speakers' quality because of their price, you should know that price and functionality is one aspect of technology that holds amazing surprises but be rest assured that despite the prices at which these speakers are sold, they are very functional and durable.
This article is a compilation of the best three computer speakers under $30 that you can invest in for rich and clear sounds. The selected computer speakers are designed to produce high quality sounds to accentuate your games and movies for a thrilling audio experience.
Our Top 3 Picks For The Best Computer Speaker Under 30
Redragon GS50 Orpheus Gaming Speakers
Gaming Sound Bar
Employing a static red LED backlight in its slim and compact profile, the Redragon computer speaker is designed as a soundbar to produce clear and steady sounds for games and movies. It employs a sound drive unit with a full range 2.0 channel stereo core in its two speakers that employ three watts of power each to produce impressive audio sounds with outstanding bass quality.
Its sounds are loud and immersive and can be easily controlled through a delicate volume knob that allows for easy and precise volume adjustment. The volume knob is designed with an on/off switch that makes the speaker easy to use and control.
The Redragon GS50 Orpheus computer gaming speakers functions via a plug and play mode and it is compatible with devices that have a standard 3.5mm audio jack, such as laptops, TVs, gaming consoles, and a mic port that supports other peripheral devices.
Pros and Cons
Pros
It has a 2.0 channel stereo core system.
It has LED backlights.
It has two speakers with three watts of power each
Cons.
It cannot be mounted.
Its LED lights cannot be changed
Insmart Computer Speakers
Multimedia speakers
Stylishly designed with soft glowing RGB lights that automatically change to different colors during play to improve the atmosphere while listening to music, playing games, and watching movies, the Insmart computer speaker is designed to produce rich and premium sounds that are music to the ears.
This computer speaker delivers high quality sounds with a balanced stereo and clear acoustics via two speakers ( main and auxiliary) that have five watts of energy each, which it employs to deliver clear, rich, and impressive sounds for a remarkable audio experience.
This Insmart computer speaker employs one knob that can be used to control the LED lights, volume, and power. It also has a headphone jack that is compatible with various types of headphones, helping you to enjoy gaming sounds and music, without disturbing others. It functions via a plug-and-play mode and it is compatible with devices that have a 3.5mm audio port such as phones, iPad, laptops, and game consoles.
Pros and Cons
Pros
The speakers use 5 watts of energy.
It has led lights.
The volume led lights and power switch can be controlled with one button
Cons
It requires a lot of space to set up.
Its weight is very light.
X Leader Sound Angel
Portable Multifunction Speaker (Bluetooth)
The Xleader speaker employs Bluetooth 5.0 technology in pairing with Bluetooth enabled devices within a short-range. Its versatility makes it an ideal choice for phones, computers, laptops, and tablets that have Bluetooth compatibility. It can also be connected with non-Bluetooth devices via an AUX cable.
This speaker features an echo dot design in its smart touch screen technology that makes it easy to use with easy control on options such as volume, power, pause, and play. It is also designed with a 40mm driver with five watts of power as well as a digital audio processor and a subwoofer resonator that improves the quality of bass in the sounds produced by this speaker.
Another feature integrated into the design of this computer speaker is its 1200mAH long-lasting battery that is designed to produce clear audios for as long as fifteen hours, plus this computer speaker charges very fast.
The X leader computer speaker is Portable, waterproofed, and multifunctional with a long-lasting battery, making it an ideal choice for a computer speaker.
Pros and Cons
Pros
It is multifunctional.
It employs a smart touch screen technology.
It has a 49mm driver with five watts of power
Cons
It does not charge fast.
You might find the "ready to pair" signal annoying.
Conclusion
You can spice up your games, movies, and music with great speakers that don't require breaking a bank to buy them because they are affordable, functional, and very durable.
I hope that this article helped find a computer speaker under the $30 price range that you like and want to make yours. If you still want to search for more options, you can find them on Amazon.com