Computer Station Nation is reader-supported.
When you buy through links on our site, we may earn an affiliate commission. Learn more.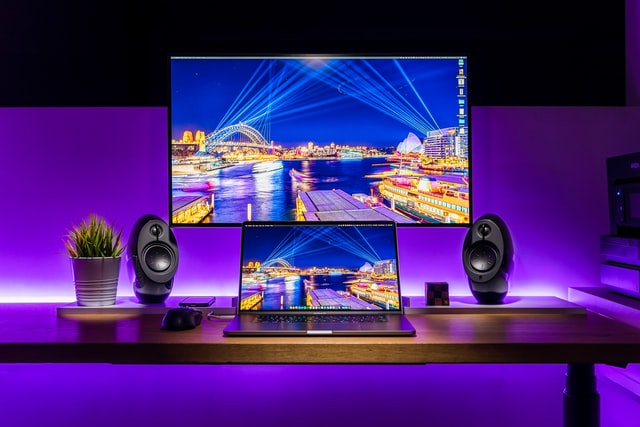 When I consider how nice and thrilling things are when sounds are involved, I can't help but believe that sounds are like colors that improve the beauty of listening. and I'm sure that you will agree with me on this.
However, how well we appreciate the sounds from technology and some software largely depends on the kind of speaker that is employed to produce these sounds. 
Sometimes, the built-in speakers in our computers might not deliver thrilling sounds and the only alternative is to use an external computer Speaker.
Of course, we all want the best computer speakers that can produce rich and clear sounds, and yes, you can get the best computer speaker in the market for under $50.
To help you get the best computer speaker in the market, I carefully picked out the best three computer speakers that are currently available in the market. These speakers are in different designs and they produce high-quality sounds to accentuate your games, music, and videos. 
Our Top 3 Picks For The Best Computer Speaker Under $50
TaoTronics Computer Speaker
Computer Sound Bar
This slim profiled computer speaker is designed to deliver high-quality sounds that are ideal for work, games, movies, and music. Its slim profile makes it an ideal choice if you're in the market for a computer speaker that takes up very little space while producing high-quality audio sounds. 
The sounds produced on this computer speaker can be easily controlled through a volume knob that is surrounded by beautiful LED lights that glow softly and enhances the beauty and design of your desk. 
It is compatible with any device that has a standard 3.5mm headphone jack such as PCs, Laptops, smartphones, tablets, and Projectors. It also has a microphone and headphone port that makes it handy for late-night movies or gaming sessions without disturbing others.
Pros and Cons
Pros
It can be used with microphones and headphones.
It has beautiful LED lights.
It is compatible with TVs.
Cons 
It cannot be mounted.
It has only one color of the LED light.
Elegiant Computer Speakers
Multimedia Computer Speakers
The Elegiant multimedia speakers can be used in a wired and wireless mode and both sides can be alternated at the touch of a button.  While in Bluetooth mode, it uses Bluetooth 5.0 and EDR BLE technology to pair with Bluetooth enabled devices. It can also be used in a wired mode by plugging its USB cable into a USB port.
This computer speaker produces sounds with premium bass quality that makes the sounds enjoyable for activities such as gaming, music, and movies.
The incredible sound quality produced on this computer speaker is a credit to its dual subwoofers that have five watts of power each which it employs to enhance the stereo sound effect for a pleasant audio experience.
Another feature employed by this computer speaker is its colorful LED lights that enhance the atmosphere of your gaming station. Its features also make it possible to stream music directly from multimedia devices. 
The Elegiant computer speaker has a casing that is made of aluminum alloy and polished with high-quality ABS varnish that makes it durable and resistant to wear.  This computer speaker doesn't require a driver to function and it is compatible with devices that have a 3.5 mm audio port. 
Pros and Cons
Pros
It can be used in wired and wireless mode.
It has LED lights.
It has a durable casing
Cons
You cannot control the color of the LED lights.
It charges slowly for use in Bluetooth mode.
Cyber Acoustics Computer Speaker
Computer Surround Sound (2.1)
Producing high quality sounds with a 2.1 audio surround sound system that has a thunderous bass response that makes games, music, and movies enjoyable is a dream come true.
The cyber Acoustics computer speaker is a three-piece sound system that features two 2-inch satellite speakers that are magnetically shielded with two- 2-inch high-efficiency drivers that provide clear stereo separation for the sounds. The speaker employs 62 watts of power to deliver rich sounds that are loud and clear for a thrilling audio experience. 
This computer speaker also features a high-end 5.25-inch power pro subwoofer for improved bass quality In the sounds that it produces. The subwoofer employs the effects of a high- throw voice coil and a tuned port for an enhanced bass response in gaming, music, and movie sounds. 
This computer speaker can be easily controlled through the desktop command pod that integrates an on/off switch,  a master volume, a bass volume, and a 3.4 mm headphone out jack and auxiliary input jack that makes it easy to receive sounds from any media device.
Pros and Cons 
Pros
It can be easily controlled through a desktop command pod.
It has a 5.25-inch subwoofer.
It has two satellite speakers that are well shielded
Cons
Its set up will take up a lot of space.
It is easy to knock over.
Conclusion
Computer speakers are designed to accentuate the sounds from your games, movies, and music.  There are numerous speakers that can produce high-quality sounds at a fair price, leaving you with no excuse to continue using a poor speaker.
I sincerely hope that this article proved to be very resourceful and aided your search for a computer speaker under $50. If you're still open to more options, you can find a lot more on Amazon.com