Computer Station Nation is reader-supported.
When you buy through links on our site, we may earn an affiliate commission. Learn more.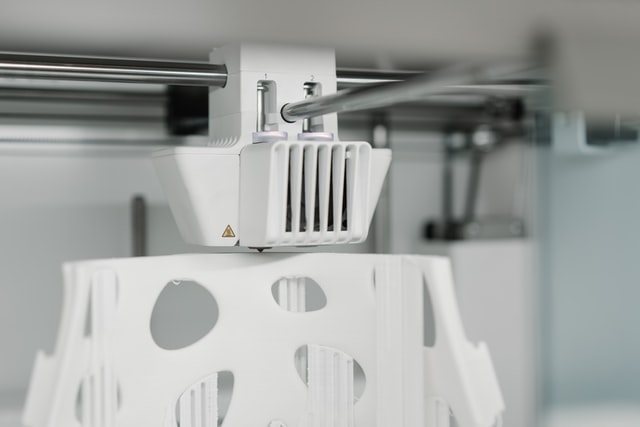 Accepting texts and graphics, and presenting them in hard copies is the job that a printer has dedicated its life to faithfully live for. However, how the data is presented depends highly on the type of printer that you use.
There are different printing technologies employed by different printers to produce texts and images that are unique to the kind of printer being used. However, this article addresses three different printers that employ different printing technologies for realistic and high-quality prints.
The ultimate reason for buying a printer?
Irrespective of your reasons for wanting to purchase a printer, you want a printer that delivers clear and well-imprinted text and images to complement your typing or design efforts.
There are different types of printers and the quality of the print lies solely in its hands. That is why you should help yourself to the best 3 printers that are currently in the market.
The selected printers employ different printing technology to deliver clear, well detailed, stunning, and premium quality prints that are fade-resistant, and very durable.
Our Top 3 Picks For The Best Printer
Canon Maxify MB2720
Inkjet Printer
The Canon Maxify MB2720 printer employs two paper cassettes that have a combined capacity of 500 sheets and a 20,000-page cycle that prints very fast at a speed of six seconds and 24 ipm for monochrome prints ( black and white) and 15.5 ipm for colored prints.
It supports various paper types and its texts are sharp, fade-resistant, highlighter-resistant, and smudge resistant, thanks to its dual resistant high-density inks that produce sharp text with professional colors. 
This printer functions on a wireless network and can even print without a wireless router. It features a large 3.0-inch intuitive touchscreen LCD screen that allows easy scanning, and copying as well  keeping track of the printing progress of documents.
Another incredible feature employed by this monitor is its print app that allows for copy, scanning, and direct printing from mobile devices through popular cloud services.
It also has features such as quick first print and schedule on/off that enables the printer to automatically come on when work is detected and turn off at preset times, conserving money and saving energy.
The Canon Maxify MB2720 can support up to four users and it also employs safeguarding features that allow the user to customize a password on the network and device settings. It's settings also allow you to place a job in the queue even when another is printing.
It is compatible with Windows 7-10, Windows Vista SP1, Vista SP2, Windows Server 2012, Windows server R218, Windows Server 2008, 2008 R218, Mac:19, Mac OS X v10.8.& – 10.11. It also features built-in Wi-Fi.
Pros and Cons
Pros
It has a 3.0 intuitive touchscreen LCD screen.
It has a print app that allows for direct copying, scanning, and printing from mobile devices.
It has two paper cassettes that have a combined capacity of 500 pages 
Cons
It can't handle small paper sizes.
It is heavy.
Epson C11CC24001 
Dot Matrix Printer
Ideal for working environments that require a cost-effective way printer, the Epson LX 350 is an ideal choice for them. It uses Epson-9 pin technology that is designed to print up to 347 characters per second. Its low printing per page makes it ideal for printing front-and-back office applications that need continuous paper or multi-part stationery. 
The Epson LX 3950 is designed to print out pages using a small amount of ink. In instances of low ink, the prints become a bit lighter than usual, alerting the user for a replacement. It is durable, reliable, highly functional, and suitable for homes, offices, and businesses that require constant bulk printing. 
It is compatible with the windows 10 operating system, and it has several parallel and USB ports for easy use to promote its functional features for easy usage.
Pros and Cons
Pros
It is compatible with the Windows 10 operating system.
It uses a 9-pin printing technology.
It can print up to 347 characters per second
Cons
It is not compatible with the Mac Operating System.
It does not support a wireless connection.
Canon Class LPB622Cdw Laser Printer
Laser Printer
A laser printer requires low maintenance and prints a large volume of work at a fair speed. It operates with very low noise when being operated and its speed makes it a nice choice for office, home, and businesses that require daily printing in large volumes.
The Canon color laser printer prints can produce texts and graphics in monochrome and colored copies at a speed of 10.3 seconds. Typical of all laser printers, this printer uses toner to print texts and images.
The Canon Color Image Laser Printer is designed with features that make printing easy, smear-free, cheaper, and fast. It employs reliable technologies to ensure that the quality of the work being printed is outstanding while actively minimizing the impact on support resources. It can be easily connected with mobile devices through direct Wi-Fi and/or hotspot from the printer without the need for an external router.
The Canon Color Laser Printer requires minimal maintenance and it can easily print multiple pages into one sheet to help reduce paper consumption. It is wireless, durable, and highly functional.
Pros and Cons
Pros
It requires minimal maintenance.
It prints at a speed of 10.3 seconds.
It can print multiple pages on one sheet 
Cons
It is not easy to set up.
It is heavy
Conclusion 
A printer is an important output device that should be invested in by anyone that prioritizes end products as much as he values the efforts that are harnessed into the soft copy of any data.
I hope that the types of printers addressed in this article are in line with what you want. If you're unsatisfied with our choices, you can search for more on Amazon.com
Other Printer posts