Computer Station Nation is reader-supported.
When you buy through links on our site, we may earn an affiliate commission. Learn more.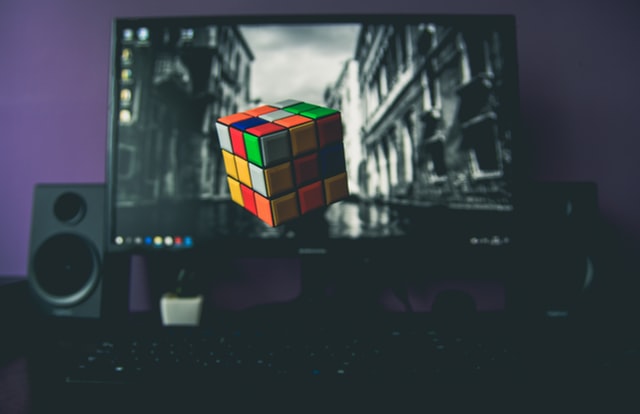 Have you ever tried to play games with a poor quality speaker acting as a hype man? I don't want to ask about the experience because I'm pretty sure that it was messed up and you easily got bored even if the game ranked number one in the gaming chart.
Speakers are designed to enhance the quality of sounds produced for our hearing pleasure and if you're an audiophile like me (or not), you'll agree that sounds play a vital role in spicing up our movie, music, and gaming experience. The quality of the speaker employed for the job of producing sounds can either make or mar your audio experience.
While you might want a high-quality speaker that produces rich sounds, your choice of a speaker will be defined by the extent of your budget and it can be a bit difficult when you're trying to find speakers within the $100 range but hey, that's why you've got me.
I carefully selected the best speakers that you can have as a hype man for your games, videos, and music. Although one of the speakers is a little bit above $100, my goal of providing you with the best quality speakers will be defeated if I didn't include it, and trust me, it is worth every penny.
Our Top 3 Picks For The Best Computer Speakers Under $100
Bose Companion 2 Series III
Multimedia Computer Speakers
Largely advertised as the most affordable speaker produced by Bose to provide an excellent digital-audio experience that is highly suitable for games, videos, and music, the Bose Companion 2 Series III computer speakers employ features that make it sounds rich and suitable for different occasions.
It has warmed its way to the heart of many people with its premium sound quality that employs a rich bass to produce a balanced sound that is thrilling and soothing at the same time.
The features integrated into the design of this speaker, in addition to the fact that it employs a plug-and-play mode to function, make it easy to use with devices that have a 3.5mm audio port. This computer speaker also features an auxiliary input that allows you to connect additional devices such as your iPhone and iPad.
It has a headphone jack and a volume control button that is located at the right part of the speaker. Irrespective of the volume on which the sounds are being emitted, this computer speaker employs a unique stereo digital signal processing circuit that ensures that the sounds are clear and life-like.
Pros and Cons
Pros
It has auxiliary ports.
It functions on a plug-and-play mode.
Its headphone and volume button is easy to locate.
Cons
It uses a wired connection.
Its cord is short.
Keiid Computer Speaker
Wireless Bluetooth Computer Speakers
This list would not be complete if I fail to include a wireless computer speaker for my homies that do not want to be caught in the drama of untangling cables or experiencing cable drag/ clutter while trying to move their computer speaker to a different spot.
The best computer speaker that employs features that makes it well suited for the task of producing rich sounds as a portable and easy-to-move computer speaker is the Keiid Computer Speaker.
This beautiful wireless computer speaker employs Bluetooth 5.0 receiver to pair with Bluetooth enabled devices. It also features three input modes for PC, Bluetooth, and AUX that can be easily alternated.
Its sounds are rich with high-quality bass, thanks to the two passive radiators that are employed to produce clear sounds that are well suited for games, music, and videos. The functions of the passive radiators are complemented by a built-in DSP sound optimization chip that improves the sounds to produce an excellent digital-audio experience.
It also features a unique touch controller that provides easy control on its features with options for volume adjustment, mute, shifting modes for music, videos and games, and answering/ rejecting calls.
The touch controller integrated into the design of this computer speaker has a 3.5mm headphone jack and an additional auxiliary port that can be used to connect smartphones, tablets, mp3 players, CD players, and other devices that have a compatible input.
Pros and Cons
Pros
It has three input modes.
It has built-in microphones for receiving calls.
It employs a touch controller that makes its features easy to use.
Cons
The speakers are joined together by a wire and it cannot be separated.
It is small-sized.
Razer Nommo Chroma
LED Gaming Computer Speakers
Razer is renowned for its game-centered gadgets that mostly feature beautiful lighting effects that complement your gaming desk or workstation and this computer gaming speaker is not an exception.
The Razer Nommo Chroma is built to produce sounds that are highly suitable for games, videos, and music with the aid of 2.0 surround sound drivers that produces excellent sound quality.
It also features three inches woven glass fiber drivers that employ higher frequencies to produce rich and clear sounds that are thrilling and immersive.
This computer gaming speaker integrates two rear-facing bass ports that ensure that the sounds produced are rich in bass. The quality of bass in the sounds produced can be easily controlled with a bass knob on the right speaker.
Its shape and beautiful RGB lights make it a worthy investment as a choice speaker to complement your gaming devices.
The Razer Nommo Chroma is compatible with PCs and Mac via a USB port and it has a 100Mb free hard disk drive to aid streaming when connected to the internet.
Pros and Cons
Pros
It has beautiful LED lights.
Its bass quality can be controlled.
It employs a 2.0 sound system
Cons
It uses wires.
It is heavy.
Conclusion
Treat yourself to a thrilling and immersive audio experience with a speaker that produces excellent sound for your games, videos, and music.
I hope that this article was resourceful and helped you to find a computer speaker that you like. If you're still open to more options, you can find them on Amazon.com.