Computer Station Nation is reader-supported.
When you buy through links on our site, we may earn an affiliate commission. Learn more.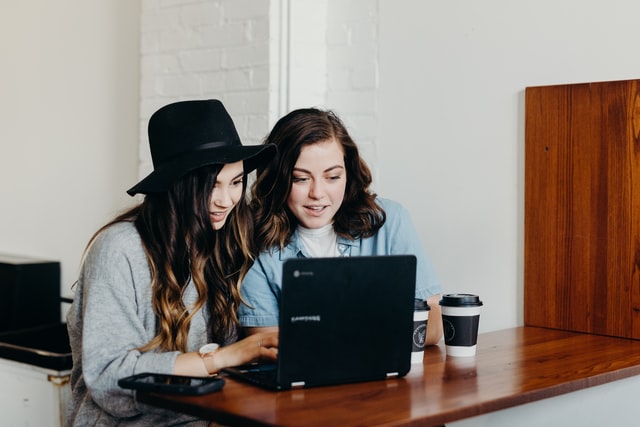 The extensive application of animations in different fields and the ever demanding features of most animation software has made it important to employ nothing less than the best for the job.
However, no computer is specifically built for animations, but long hours of research and consultations from rich sources have helped me conclude the best three computers for animation. 
These computers are built with powerful processors, high-end graphics cards, and large storage capacity, among other distinct features that support and sustain the functionality of numerous software designed for animation.
Our Top 3 Picks For The Best Computer For Animation
Apple iMac Pro
18 Core Xeon Processor, 32GB RAM
If you prefer to work on animations with a Mac operating system, then this 27 inch Mac computer is the best computer to get the job done.
It's large 27" screen uses a 5k retina display that supports one billion colors to deliver stunning and ultra-clear pictures on its 5mm bezel-less screen.
It is powered by an Intel Xeon w processor that employs eighteen cores for incredible performance with your animation software.  It also features a 32Gb memory that can be configured to either a 64Gb or a 128Gb memory and an additional 4TB of flash storage that allows for easy multitasking and smooth operation of high-end and already existing applications.
This computer is lag-free and supports the smooth operation of all the features that it integrates, courtesy of its AMD Radeon Pro Vega 56 graphics card that is equipped with 8Gb of HBM2 memory to support realistic effects,  special effects, and the creation of virtual reality worlds with all the necessary tools to facilitate a lifelike effect. 
The Apple iMac Pro is highly suitable for 3d animations, and it also supports video editing and software development. It is equipped with a magic mouse 2 and a magic keyboard with a numeric keypad, four Thunderbolt 3 ports, four USB 3 ports, an SDXC card slot, 10Gb Ethernet, 802.11ac Wi-Fi, a 3.5mm headphone/ microphone/ speaker jack.
Pros and Cons
Pros
It has a large storage capacity.
It employs an AMD Radeon Pro Vega graphics card.
It uses a 5k retina display
Cons
It is not a portable option.
It is expensive.
Asus Pro Book Art Studio Book Pro 17
Core i7 Processor, 64GB RAM
The Asus Pro art studio book is engineered with the best technology to create outstanding animations with excellent picture quality. It is built to function on a 9th generation intel core i7 processor with 4.50 GHz memory speed, 12MB smart cache,  and a Windows 10 Pro-64 bit operating system that promotes the smooth operation of different animation software and applications.
This computer's memory is programmed to a 64Gb DDR4 SODIMM RAM and a 2TB PCIe SSD that provides ample storage space for heavy-duty files and allows other important applications to run smoothly.
All the computer features are supported by the Nvidia RTX 3000 6GB GDDR6 graphics card that prevents lag and promotes the smooth operation of all the files on the computer system.  It also employs a long-lasting 3-cell 57 WHr battery, a scissors switch keyboard, and a very responsive mouse. 
The Asus Pro Art Studio Book is equipped with three Gen.1 USB 3.1  ports, thunderbolt3 ( Type C), an SD card reader, and an HDMI port that supports a 4k resolution 60Hz, an SD card reader, and a microphone/ headphone combo jack. It also boasts of a one-year manufacture warranty and excellent customer service that are always ready to provide support when needed.
Pros and Cons
Pros
It is compatible with the Nvidia RTX graphics card.
It has a lot of input ports.
It functions on a Windows 10 Pro 64 bit operating system 
Cons
Its bottom bezel is thick.
It is expensive.
Acer Aspire 5
Core i5 Processor, 8GB RAM
You do not have to hurt your wallet for a high-end computer that can boost your productivity with different animation software because, with the Acer Aspire 5 compact sized computer, you've got more than enough to keep you going. 
This computer uses a 10th  generation intel core i5 processor with a turbo boost technology that is up to 3.6GHz and an 8Gb DDR4 memory supported by a 512Gb PCIe NVMe SSD that provides ample storage space for all your applications to run smoothly.
This computer displays images with a 1080p resolution on its 15.6" screen that uses a LED-backlit  IPS display, Acer Color intelligence, and Acer Blue light shield technology. Its battery provides power for up to eight hours, and this helps all these features integrated into this computer to function on a Windows 10 Home Operating System.
To provide optimum support to aid this computer's functionality, it is supported by Nvidia Geforce MX350 with 2Gb of dedicated GDDR5 VRAM that eliminates system lag for a smooth user experience. 
The functions of the Acer Aspire 5 are supported by two USB 3.1 Type C Gen 1 ports, USB 2.0 ports, and one HDMI port with HDCP support.  It also features Bluetooth 5.0, an HD webcam that uses a 720p resolution, Gigabit Ethernet, 2X2 MU-MIMO technology with a max speed 2.4Gbps, true harmony Gen 2 technology that supports two built-in microphones, and speakers that use Acer Purified Voice Technology to deliver immersive audio quality.
Pros and Cons
Pros
It has an 8Gb RAM and a 512Gb SSD card.
It functions on a Windows 10 Home Operating System.
It uses a 1080p resolution.
Cons
It has thick bezels.
It has very few input ports.
Conclusion
Animations add the extra to an ordinary graphic presentation for an extraordinary experience that appeals to our senses for fun, entertainment, educative and commercial reasons. I hope that this article was resourceful in your search for a computer for animations. You can also check on Amazon.com for more options.