Computer Station Nation is reader-supported.
When you buy through links on our site, we may earn an affiliate commission. Learn more.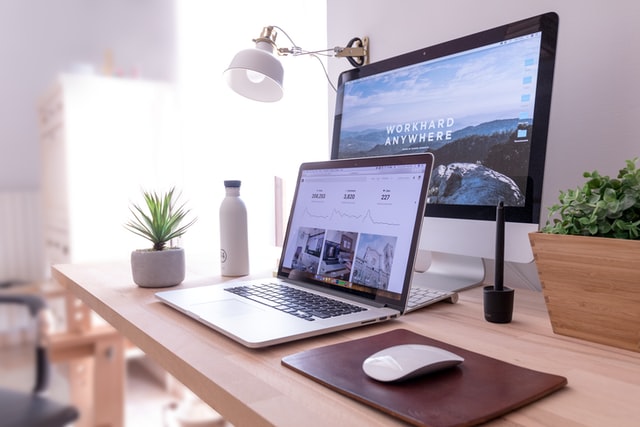 Computers are one of the greatest inventions that have proven invaluable and brought immeasurable benefits to their users. It has become a first-hand solution to numerous tasks because of the simplicity in which it handles tedious tasks, and this has no doubt made learning and working fun.
Computers are designed and employed as assistants in our work, School, and entertainment activities, hence their presence in almost every home, school, and office. 
For some reason, your choice of computer will be such that it can effectively handle casual activities with speed and efficiency, hence your $600 budget but there are a variety of computer options that you can find within this price range. Some even include the monitor!
To further improve your chances of getting a highly functional computer, I carefully selected the best 3 computers that employ features that can maximize your productivity without costing a fortune.  However, one of the laptops is a little above $600 currently but it is also well built with high-end features that make it suitable for different tasks. The selected computers are in different sizes, styles, and distinct features but they are all durable, reliable, and functional.
Our Top 3 Picks For The Best Computer Under 600 Dollars
Acer Aspire C24-963
All-In-One Computer
Employing thin bezels and a screen to body ratio of up to 92% with a viewing angle of 178°,  the Acer Aspire desktop computer produces stunning and immersive visuals with a resolution of 1080p on a widescreen edge to edge LED-backlit display. 
This computer has a storage capacity of 8Gb DDR4 memory and an auxiliary memory of 512Gb NVe M.2 SSD.  It functions with a tenth generation intel core i3-1005G1 processor and 1.2 GHz with turbo boost technology up to 3.4Ghz that functions on a Windows 10 operating system to provide a fast and smooth workflow of all applications and software being used on the computer.
The Acer Aspire desktop computer comes with a wireless keyboard and mouse that is very responsive and easy to use without instances of drag and clutter.  This computer also employs a flicker-free technology and a unique Acer Blue light shield that protects the eyes and regulates the level of blue light exposure to reduce headache and eye strain. 
Other features employed by the Acer Aspire C24-963 desktop computer includes Bluetooth 4.2, 802.11ac  Wi-Fi, a  built-in 1.P HD webcam, and two built-in stereo speakers that produce clear sounds for your games, movies, and music. This desktop computer also has four USB 3.2 ports, an HDMI port, an SD card reader, and a 10/100/100 Gigabit Ethernet Rj- 45 port. It is covered by one-year toll-free tech support.
Pros and Cons
Pros
It has a storage capacity of 8Gb.
It integrates two eye care technologies
It has a wireless keyboard and mouse 
Cons
It is not suitable for games.
It has no media drive.
HP Pavilion X360
Compact Sized Laptop Computer
Employing a long-lasting battery and a  resolution of  1080p to display stunning and well-detailed visuals on its 14 inches multi-touch screen, the HP Pavilion X360 Laptop is designed with features that make it highly suitable for different activities such as streaming, gaming, movies, and designing. 
This 14 inches compact-sized computer is equipped with a 10th generation intel core i5-1035G1  that thrives on an ultra-low-voltage platform. It further integrates eight processors, an 8Gb DDR4 RAM, and a 256Gb SSD that functions on a Windows 10 Home 64-bit operating system. 
All these features are well enclosed in a beautiful sleek casing that has USB ports, Bluetooth, a webcam, a fingerprint reader, an HDMI port, an AC smart pin, and an 802.11ac Wi-Fi. This computer is durable, portable, and highly suitable for use in schools, work, home, and offices.
Pros and Cons
Pros
It has a storage capacity of 8Gb.
It has a multi-touch screen.
It uses a resolution of 1080P
Cons
It has thick bezels.
The keyboard does not have backlights.
Lenovo Yoga Book
Convertible Laptop Computer
Lightweight and very portable,  the Lenovo convertible Laptop/ tablet is equipped with 4Gb DDR3 RAM and a 64Gb SSD that is equipped with large storage capacity to aid smooth and swift computer operation as well as easy multitasking with different applications at the same time.  
This 10-inch two-in-one laptop is designed with a high definition crystal clear touch screen that displays stunning and clear images.  It integrates a Halo keyboard that can be activated when it is needed to aid productivity.  This computer is also equipped with a real stylus pen with fine ink that is designed to easily detect 2048 levels of pressure to aid easy drawing, sketching, note-taking, typing, writing, and browsing. 
The Lenovo Yoga Book is designed with a 360° hinge that employs features that allows it to be used in four different modes to facilitate options for browsing, typing, creating, and entertainment with the aid of the Dolby speakers that are well optimized to produce high-quality sounds.  It has a battery that is designed to last up to thirteen hours on a single charge. 
It is portable, durable, and easy to use with excellent features that stylishly promotes mobile productivity.
Pros and Cons 
Pros
It has a high definition touch screen.
It is portable and versatile.
Its the battery lasts very long
Cons
It has thick bezels.
It has one mini USB port
Conclusion
Technology has graced us with a gadget that is designed to help us become more productive at work, school, business, and even entertainment. 
Having a budget of $600 should not be a hindrance to having one of your own.
I hope that the content of this article helped you to find a choice computer under $600 that you want to make yours. However, if you're unsatisfied with our choices, there are more options available on Amazon.com