Computer Station Nation is reader-supported.
When you buy through links on our site, we may earn an affiliate commission. Learn more.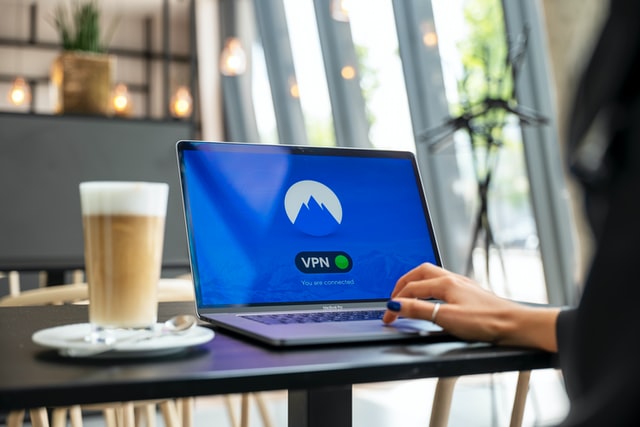 When purchasing any gadget, we all want the one whose price matches the functions, and most times, we hope it exceeds the price. To be frank, you don't have to go out of your way to get a highly functional computer because with a budget that is within $800, you can get a highly functional and durable computer. 
A computer whose price range is within $800 is what I'll term as the perfect balance where Technology meets Price. They are generally durable with long-lasting batteries that actively support the features employed by such a computer to help you work effectively and efficiently. They can also usually drive additional monitors.
You might want a computer either for school, work, business, or any other reason that is unique to you and yes, you can get a computer that Is durable, reliable, fast, and beautifully designed with features that promote efficient productivity with an $800 budget. 
To help you get the best computer available in the market, I selected the best three computers that are well built-in in different sizes and employ distinct features to help you accomplish your tasks with ease.
Our Top 3 Picks For The Best Computer Under $800
Dell Inspiron 5490
All-in-One Computer
The Dell Inspiron 5490 is a computer whose features are designed to promote productivity with ease and style. It is designed with a tenth generation Intel core i3 processor, a storage capacity of 8Gb DDR4  RAM, and a 1TB 7200 rpm 2.5 SATA hard drive that has an outstanding amount of space for your data. It also functions with a Windows 10 operating system that is optimized for multitasking and swift execution of a command.
This 24 inches all-in-one Computer features an anti-glare touch screen that uses a resolution of 1080p to display stunning and immersive visuals. It employs rich and vibrant color profiles that make the pictures realistic and stunning for an immersive viewing experience.
Other outstanding features integrated by this computer include Bluetooth 5.0 connectivity which it employs to wirelessly pair with your smartphone, and thus affording you with the privilege to make phone calls, send messages, and get notifications from your phone's applications on your computer screen.  However, for this feature to be activated, the Dell mobile connects app must be downloaded to your computer and your smartphone. 
The Dell Inspiron 5490 includes Dell KM636 wireless keyboard and mouse, a pop-up webcam, a 10/100/1000 Gigabit Ethernet, a wireless AC WLAN, loud blaring stereo speaker, and a space-efficient stand.
Pros and Cons
Pros
It can be paired with a smartphone.
It has a pop-up webcam.
It has an anti-glare touch screen
Cons
The webcam picture quality is poor.
It has only one USB 3.0 port.
HP Dy1751ms
Compact Sized Laptop Computer
The HP Dy751ms laptop computer is built with durable and high quality materials that attest to its durability and excellent performance in executing commands. It is equipped with a tenth generation Intel Core i5 processor with a base frequency of up to 3.5GHz that is fast and improves the laptop's performance for heavy-duty files. 
Furthermore, this laptop computer gainfully employs a 16Gb DDR4 2666 MHz hard drive and a 512Gb NVMe M.2 SSD that has a large storage capacity that allows heavy filed to run smoothly.
All these features are engineered to operate on a Windows 10 Home 64-bit operating system and powered by a long-lasting built-in battery to display premium picture quality on its 15.6 inches WLED backlit touch screen. 
The HP Dy1751ms features Bluetooth 4.2, a webcam, an HDMI port, a USB Type C ( Gen. 1) port, a USB 3.1 ( Gen. 1) port, a display port, a headphone/ microphone combo jack.
Pros and Cons
Pros
It has 16Gb RAM.
It is touch screen enabled.
It is Bluetooth enabled.
Cons
It has no media drive.
It is lightweight.
Lenovo Ideapad Flex 5
Convertible Laptop Computer
Equipped with features that aids productivity in a style that is portable and lightweight, the Lenovo Ideapad Flex 5 convertible Laptop is designed to promote easy mobility and workability in style.
It employs an IPS touch screen with a 1080p resolution to display crystal clear images that are stunning and immersive. It has very thin bezels and a battery that powers it for up to ten hours on a single charge.
This 14-inch convertible Laptop/ tablet employs AMD's Ryzen 5 4500Umobile processor with Radeon graphics to deliver high-quality visuals and premium graphics that are realistic and professional. 
This graphics card is housed in a 16 Gb DDR4 RAM and a 256 Gb SSD storage that promote acute responsiveness, and productivity when multitasking.
The Lenovo Ideapad Flex 5 features a 360° hinge that is designed to promote the versatility of this convertible Laptop with its optional outlets that aids writing,  browsing, entertainment via its dual two watts Dolby speakers, and drawing via it's functional and responsive digital pen.
The 360° hinge feature employed by this convertible Laptop also supports a tent mode for sharing data with friends and colleagues, a tablet mode for intuitive interaction, and a stand mode that actively supports binge-watching.
The Lenovo Ideapad Flex 5 is portable, easy to use and integrates other features such as a Bluetooth 4.2 wireless connection, a webcam with a privacy cover, two USB A ports, one USB C port, and an HDMI port. 
Pros and Cons
Pros
It employs AMD's Ryzen.
It has a digital pen.
It is touch screen enabled 
Cons
It is lightweight.
It has a few USB ports.
Conclusion
 Computers under and within an $800 price range strike a perfect balance between price and technology because they are equipped with features that deliver excellent performance for your games, work, studies, and businesses. 
I hope that this article was resourceful in helping you find a choice computer that is under $800. If you still want to search for more options, you can find them on Amazon.com