Computer Station Nation is reader-supported.
When you buy through links on our site, we may earn an affiliate commission. Learn more.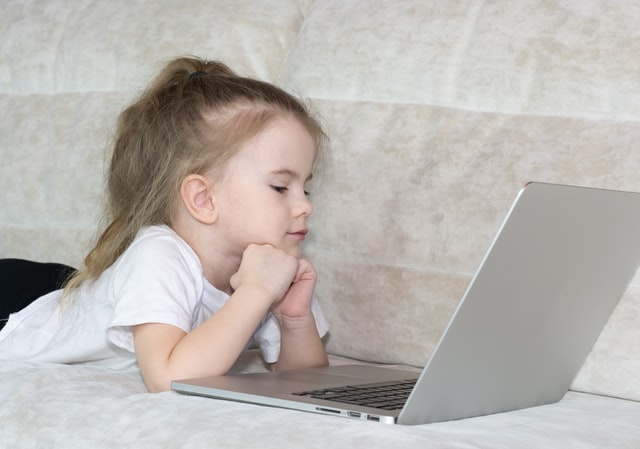 While a lot of you might frown upon the idea of a kid having access to a computer, you might want a friendly reminder that this is the era of technology and with almost everything becoming digitalized, kids are catching up on technology especially with the closest at hand " a computer".
Granting a child access to a computer under your thoughtful guidance presents the child with avenues for academic growth and better development in social, communication, and learning skills.
There is numerous software that is designed for the appropriate development of kids both in academic and extracurricular activities and investing in a computer will help your child's development by helping them to adapt easily in a dynamic society.
This article is aimed at exposing the benefits that a desktop computer has for kids as well as guiding you as you choose the preferred desktop computer for your kid. Just be sure they come with a monitor if you don't already have one.
To help you get the best desktop computer for your kids, I selected the best three desktop computers that are suitable for the learning and advancement of your kids and they are suitable for kids in middle school and high school.
Our Top 3 Picks For The Best Computer For Kids
Hp Athlon Silver
24″ All-in-one Computer for Kids
This computer is designed with 8Gb of RAM that allows the kids to run several programs at the same time. The memory allows them to play games with different storage capacities as well as watch movies with its built-in DVD writer. Its memory can also be easily upgraded to accommodate higher versions of games and files. 
The HP Athlon Silver runs on a Windows 10 operating system that is suitable for improving the productivity of new and already existing apps and allows them to run on a friendly and familiar windows interface. 
This computer features a built-in HD web camera with a privacy cover that produces clear pictures when running on apps that support video conferencing.  It also features built-in speakers and easy Wi-Fi connectivity for a smooth and speedy internet connection. 
The HP Athlon Silver has a sleek profile and an anti-glare screen that offers a seamless view of images with a three-sided micro-edge display.  It comes with a wired touch-responsive keyboard and mouse that is sleek and matches the design of the monitor.  
This desktop computer designed for kids has an adjustable stand that allows it to be tilted to any position considered favorable by the kid.  It is a suitable choice for kids and it is protected by a one-year limited warranty.
Pros and Cons
Pros
Its memory can be upgraded.
It has thin bezels.
It has a built-in HD web camera.
Cons
The speakers are not very loud.
It is not a touch screen.
Acer Aspire ZC
19″ All-in-one Computer for Kids
The Aspire ZC All-in-One desktop computer is well sized to allow for easy use by kids on applications such as games, movies, assignments, music, and easy internet browsing.
It functions with Windows 10 that allows the easy use of modern multimedia and social networking apps as well as easy use of new and already existing applications on the computer. 
Stylishly designed with a silver matte finish, this desktop computer has an Intel Celeron quad-core processor and a 4GB memory that supports fast browsing, multitasking, games, and storage for a lot of applications that are popular among kids. 
The Acer Aspire ZC  all in one desktop computer also comes with a wired touch-responsive keyboard and mouse that is functional and allows for fast response and easy tracking for games. 
 This desktop computer is an ideal choice for kids of all ages and it also boasts of some Incredible security features that allow the user to secure his files for his purpose of entertainment or inspiration. 
Pros and Cons
Pros
Its memory capacity is 4Gb.
It has security features.
It is a compact-sized desktop computer.
Cons
Its keyboard and mouse are wired.
It has thick bezels.
Dell OptiPlex 790c 
Affordable Computer Tower for Kids
This Dell desktop computer comes with a computer monitor, a CPU with a second-generation Intel quad-core i5 processor that has a storage capacity of 16Gb DDR3 and a 1TB HDD hard drive. This 19-inch monitor also comes with a full-sized wired keyboard and mouse that is very responsive in activities such as gaming. 
This desktop computer employs a Windows 10 operating system that is always active and very functional, allowing and improving the smooth operation of applications on the system with a friendly user interface that can be easily used by kids. Another feature of this desktop computer is its optical DVD drive that allows kids to easily use discs to listen to music, watch movies, and listen to records for relaxation, entertainment, or educational purposes.
The Dell OptiPlex 790c also features a USB Wi-Fi adapter that provides a fast and reliable internet connection to available network signals to promote ease and flexibility with internet-related activities. It is a budget-friendly desktop computer that is easy to use and suitable for kids.
Pros and Cons
Pros
It has a storage capacity of 16Gb.
It has an optical DVD Drive.
Its operating system is Windows 10.
Cons
The keyboard and mouse are wired.
Its setup will take a lot of space.
Conclusion
Desktop computers are an ideal choice for the foundational development of kids.  It is easy to use and also budget-friendly options for parents. 
I hope that this article proved to be very informative and helped you make an easy choice for the right computer for your kid. If you still want to search for more options, you can find them on Amazon.com