Computer Station Nation is reader-supported.
When you buy through links on our site, we may earn an affiliate commission. Learn more.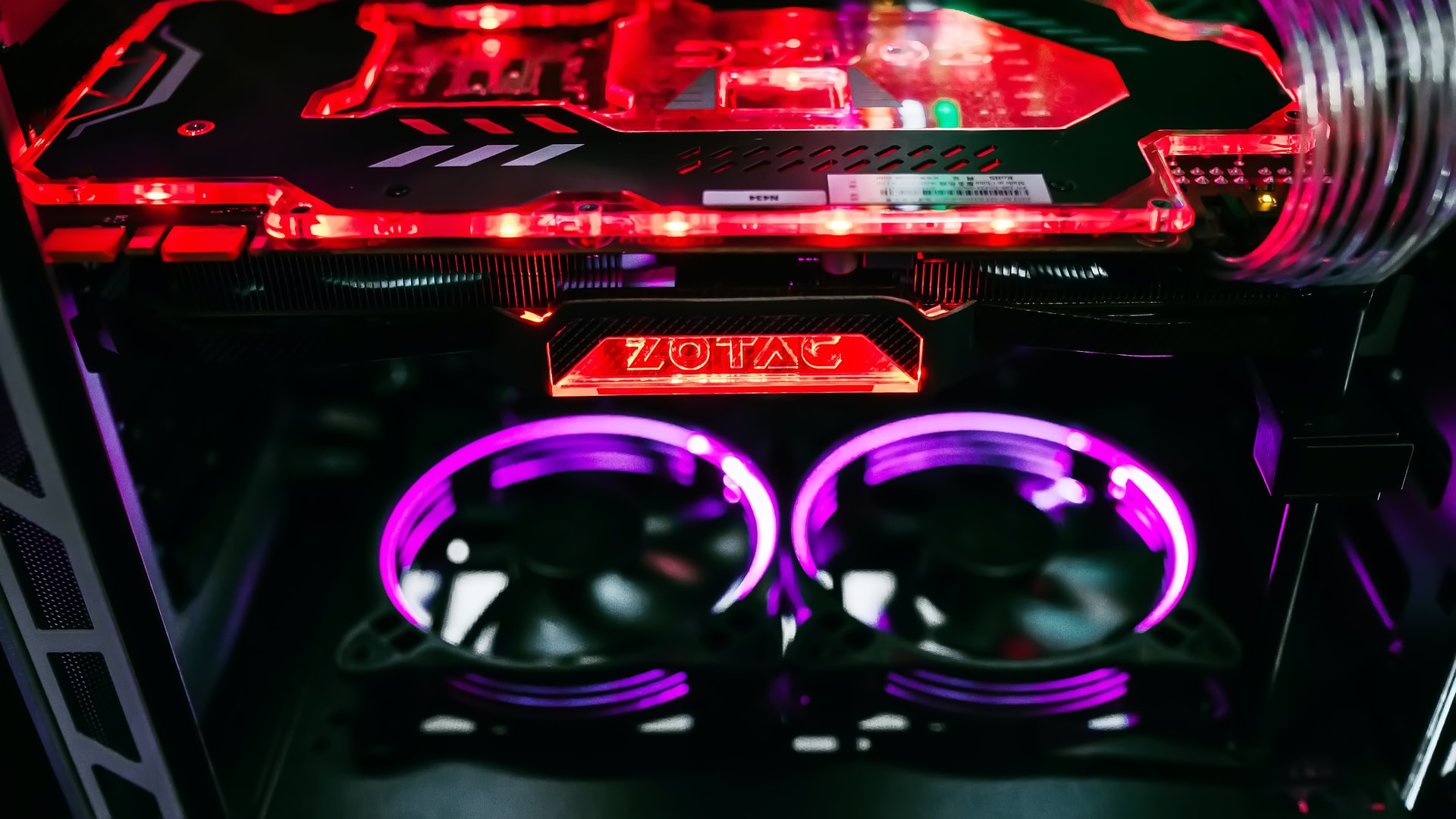 When grand theft was first introduced, it showed the signs of a game that will sustain its stardom status and stay rooted as one of the most played games of the century. It is too early to close the doors on the century, but there is no gainsaying that this game leaves a lasting impression on the soul. 
While it offers a perfect escape from a chaotic world, as you play through your favorite chapters and the unique challenge that each stage opens you to. You will always fall in love with the stunts, there is always a need to steal a ride, run from the players, or chasing friends and a host of others. 
Constant improvements, and new cars, have helped the game sustained over 134million total sales in its 7years appearance on the world stage. In this article, we shall look at the best graphics cards for your GTA V blockbuster! 
Our Top Three Picks Of Best Graphics Card For GTA V
GeForce GTX Titan X 
Speed is the currency for high-definition games, you always want to catch the action at the most important hour. If your graphics card slows down at this interval, it takes away the fun of gaming and the passion to smash your targets. A good graphics card will help you avoid this and keep you afloat. 
The GeForce GTX Titan X is one card that is built for this moment, your sparkling gaming moments. Packed with a 12GB V-ram, you are guaranteed the finest actions in your bag at the right time. Coming with the GDDR5 memory support, you are in for a real deal. 
This is not all, the graphics card is 4k ready and runs on the NVidia Maxwell architecture, which gives a faster speed to your graphics card. There is NVidia G-sync free support for greater clarity and functionality. In addition to the 4K feature, the card is VR-ready.
You get a memory clock of 7010MHz, while the 3072 Cuda cores is another fine piece of the jigsaw that makes it all perfect and brilliant for your GTA V adventures. Regardless of where the actions want to take you, on your graphics card, you have a fine card that meets all expectations. 
Pros And Cons
Pros 
4k support 
3072 Cuda cores 
12GB memory 
Cons 
XFX Double Graphics Card
XFX is a proud name in the graphics industry, and the company had maintained its brand's resolve for quality computing products and accessories among which is the Double D card under review. The AMD-powered card is a budget-friendly graphics card, that allows you to play your GTA V on your computer without hitches. 
It comes with a 2G V-ram and running on the GDDR5 SDRAM platform, while this may not sound quite impressive, trust me, the card meets all requirements. It runs GTA V, at moderate settings, there is no chance of a crash and you will always have your fine moments. 
The AMD true audio will provide a perfect audio balance for you, while the XFX ghost thermal 2.0 adds another definition to your game and takes it off the normal balance. The graphics card is AMD dual graphics ready, and just in case you wish to explore with other games you have a fine card for it here. 
Interestingly, the card offers 4K support for advanced screen users and gives you clear visuals on a clear screen. Whether you seek to escape from a haunting police van or want to get in time to smash a goal on GTA V, this card will give you the best support to hit your goals. 
Pros And Cons
Pros 
4k ready 
AMD duals graphics support 
Mantle technology
Cons
GTX 1050 TI
If you seek some advanced performance away from the moderate one you get with the XFX card, and still at a moderate cost, the GTX 1050 TI is your best bet for an all-around perfect card. It gives you a fine deal of advanced graphics settings, in a moderate price pack. 
The 4GB V-ram, is quite admirable and twice the offering of the XFX, ensuring you have a fine deal of everything good. The card runs on the GDDR5 platform, you are guaranteed a seamless gaming experience on GTA V and beyond. A fine feature you cannot miss! 
The cooling architecture of this graphics card is one we cannot do without mentioning, as you enjoy 90mm fans giving you a noise-free experience on the go. A memory clock speed of 7008MHz complements the features on this card and adds much to everything you will be doing on the card. 
With a cost that is under $400, you can easily opt to go with this card instead of the Titan X. 
Pros And Cons
Pros 
4GB V-ram
Fantastic cooling architecture
GDDR5 memory
Cons 
Not great for advance settings 
Cost 
Conclusion
Having the right configurations for each computing operation is a fine deal that you cannot beat, and this is where a good graphics card comes into the picture. Playing your GTA V on a fantastic graphics interface is a real deal. And the GeForce GTX Titan X is our best pick for this category. 
With a fabulous 12GB V-ram, you will never run out of options on your gaming interface. And you will have the finest actions, at the best settings. You can check for more options on Amazon