Computer Station Nation is reader-supported.
When you buy through links on our site, we may earn an affiliate commission. Learn more.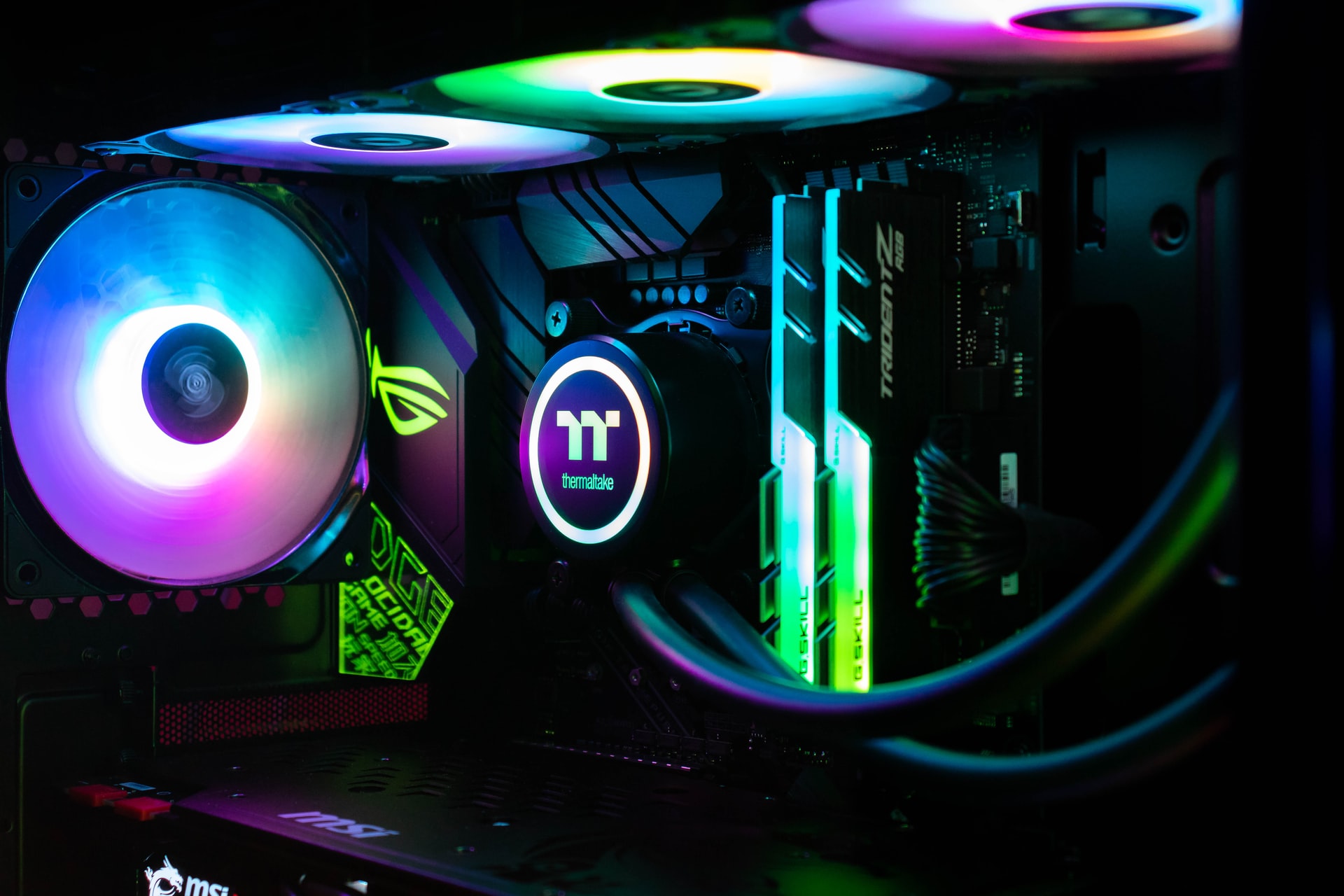 While some will call it a game, second life is a virtual community instead of a game. It offers an opportunity to live a whole new life on screen, where you will create avatars, purchase lands, build structures, and interact with follow avatars. The opportunity to build and grow on screen is a delight and this is it for a second life. 
With over 9,000 active users on the last count, second life is still in business and remains a favorite for most people. Since 2003 when it first landed on screens, second life has continued to build on its success and keeps improving over time. There are no winners or losers, and this is why it is not a game. 
If you are looking for the best graphics card to run second life, we have a fine deal of options to choose from. You are never limited here, so let's explore the best cards for a second life, with an eye for details. 
Our Top Three Picks Of Best Graphics Card For Second Life 
Asus Radeon RX 580 
If there is anything that kills your passion on a gaming interface, it is the noise from your computer. That cooling noise can be a major distraction, if the fans are nosy, this is where the Asus Radeon makes the difference with its dual-fan cooling technology, giving you a fabulous choice for gaming. 
This card is a product overclock, so you don't have to worry about overcooking your card for maximum productivity. The 8GB V-ram gives you an impressive makeover, allowing you to load your games at a speed that will delight you. It is VR-ready, which makes it superb for all the actions you will encounter on Second Life. 
The memory feature runs on the GGDR5 platform and meets your graphics demands at ease, the memory clock of 1380MHz gives you incredible speed and allows for a massive gaming experience. Extreme manufacturing technology allows for advanced functions. 
There is so much you can do with the 8GB V-RAM aside from playing second life, and this card is perfectly customized to meet this goal and give you the finest options on your computer. And if you want to explore other games, this card offers the finest background for everything on the go. 
Pros And Cons
Pros 
8GB GDDR5
VR-ready
Dual fan cooling
Cons 
EVGA GeForce GTX 1070 
EVGA makes a fine statement with this graphics card, as it offers great details for your gaming needs. It is so much you can do on this card and EVGA gets it running on the go. A 1594MHz core clock gives a fine start here, this core clock fits perfectly well for overclock operations, as you can push it to 1784MHz. 
The 8GB V-ram memory, gives you an impressive memory real estate to run second life on the go and gives you a fine foundation to build. Living a virtual life means staying on the game when it matters most, and only a good graphics card can allow you this pleasure. 
The cooling interface makes this card a fantastic delight, the EVGA ACX 3.0 Pascal graphics processor, gives you a balance of a lifetime. You can play second life, and other graphics-intensive games on this card without glitches, as the Pascal graphics processor has got your cooling needs to be taken care of. 
The cost is also impressive, as it is cheaper than the Asus RX 580 and houses similar features as the Asus card.
Pros And Cons
Pros 
Cheaper than Asus RX 580 
8GB GDDR5 
1594 base clock 
Cons 
MSI GT 1030 
You don't need a sophisticated graphics card, to enjoy the finest offerings from second life. The only question will be if you will be comfortable playing second life, in moderate settings. If you don't care so much about these details, then the MSI GT 1030 card is a fine deal for you. 
A 2GB V-ram and a price that is under $180 is a complete pack of a budget graphics card for the finest moments, which will be the best experience on second life. With a moderate graphics interface that allows you to shoot your shots when you want. You will never run out of options on this card, the V-ram runs on the GDDR5 interface, which is a great delight. 
A base clock of 1518MHz is what you get on this card, while the memory speed of 6008MHz will surely blow your mind and allow you to have your actions hitting just when it is supposed to. This is a low-profile card, but trust me, it will deliver the best features for a second life. 
Pros And Cons 
Pros 
Cheap 
1518MHz memory speed 
GDDR5 memory 
Cons 
Best for entry-level users 
Poor on advanced game settings 
Conclusion
A fine graphics card with adequate details for your heavyweight gaming functions is a necessary part of your computing operations, it will aid your computer's overall performance and help you to have a seamless gaming experience. For a game like second life, this may not be a basic requirement, but it's important.
The EVGA GeForce GTX 1070 is our best pick for this category, as it offers an amazing outlay of features for your graphics needs. It is budget-friendly, which makes it a great piece of this jigsaw. If you still want to check out other graphics cards in this category, you can find them on Amazon.