Computer Station Nation is reader-supported.
When you buy through links on our site, we may earn an affiliate commission. Learn more.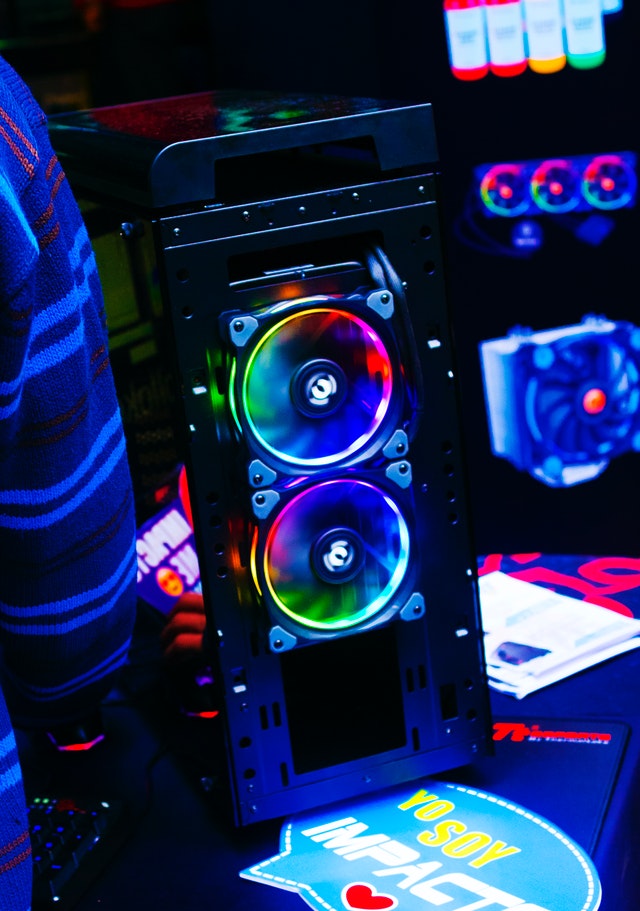 It took time, energy, and resources to build that machine that has funded your gaming spree with its powerful and highly functional components. Hence to protect your machine, you should always take time to consider the computer case.
The need for a computer case
Due to the size and components that are installed in a computer case, it is heavy and difficult to move around with ease and this can be a big turn off if you got an invite to show off your gaming prowess and of course, your gaming arsenal at a multiplayer gaming event. 
You can save yourself the hustle and bustle by using a portable computer case. These types of cases come with strong handles that make them easy to move and they're very reliable and sturdy, hence no need to worry about crashing your computer case.
So while looking for an opportunity to test the portability of your computer case, I hope you'll give it a chance to win for you at the next LAN party that you'll be attending and yes, you've got to show off your computer case too and I hope that this time, it'll be easy to bring it along.
Our Top 3 Picks For The Best Portable Computer Case
Cougar Panzer Max Ultimate
Full Tower Portable Computer Case
Employing colorful lights that give it a beautiful appearance that complements your gaming station, this gaming computer case is built in a metallic military style with a glass side panel that shows the beautiful LED fans that are designed to provide ventilation to the internal components of the case. 
The structure of this gaming computer case can support six motherboards with different form factors and four double slots 390mm graphics cards that provide ample space for the installation of heavy-duty files.
It features a headphone hook by the side, a keyboard tray at the top that can be easily removed to free desktop space, and two 35Kg handles at the top that make it portable and promotes mobility with ease.  
The Cougar Panzer Max gaming computer case uses a dual cooling system that integrates eight fans that can be controlled by a fan controller,  and two 360mm water cooling radiators are the front and top for a more efficient cooling system. 
This feature is complemented by an insightful cable management system that keeps the cables organized and hidden behind the motherboard tray to promote an even flow of air. 
This gaming computer case employs a tool-less design and removable covers that aids easy assembling and disassembling. This gaming computer case is well built, sturdy, reliable, and also equipped with four USB ports 
Pros and Cons 
Pros
It can support up to six motherboards with a different form factor.
It has two 35Kg handles.
It features a dual cooling system
Cons
It is heavy.
Its RGB lights are too colorful.
Cooler Master HAF XB-EVO
Mid Tower Portable Computer Case
Basic, simple, spacious, and easy to carry, this Cooler Master computer case provides a substantial amount of portability while serving as a multipurpose chassis either for your games or your test bench. 
Unlike other popular models of a computer case, the cooler master HAF XB-EVO computer case is built to be wide and low with enough space that can contain a removable horizontal motherboard tray, three high-end graphic cards, four HDDs or SSDs by removable HDD cages.
In addition, it also contains a tower CPU cooler that is up to 180mm tall, a 334mm long VGA, and even the tallest high-performance tower heat sink. Despite its size, this computer case employs rigid side handles that are carved into the design of the computer case to aid easy portability. 
This computer case is made with thick steel, polymer, and a removable mesh front. It employs a high-grade ventilation system that features four fans with two durable 120mm truffle fans located at the front and a 240mm thick cooling radiator for a more effective cooling system. 
The Cooler Master HAF XB-EVO is equipped with seven expansion slots, two USB 3.0 ports, an I/O audio port that supports HD audio, X dock slots at the front, and a PSU mounting bracket that aids cable management as well as helping your power supply extend from the rear end of the case.
Pros and Cons
Pros
It is spacious.
It has a removable motherboard tray.
It has two durable truffle fans.
Cons
It has one audio port.
It does not have an appealing appearance.
Lian Li Tu
Small Form Factor Portable Computer Case
This aluminum briefcase styled computer case is a true definition of portability. It supports easy lifting and smooth portability via its retractable magnetic handle that is built to complement the briefcase-style of this computer case. Its handle is built to fold when It is not in use and sit upright when needed, hence the ease in moving it around. 
It is built with premium aluminum, with an exception to its left side panel that is covered in tempered glass in a stylish and modern design. This computer case is well structured to support a CPU cooler that is up to 165mmtall and four 120mm fans.
Two of which are well-positioned beneath the GPU to aid in the optimum performance of the graphics card. To accentuate its ventilation system, this computer case also features ventilation holes that are located at the right-side panel for a more effective cooling system. 
Despite being a small form factor computer case, it is spacious to contain an ITX and DTX – sized motherboard as well as a 320mm long graphics card. It can also support either a 2.5" SSD or a 3.5" HDD underneath.
The top panel of the case as well as another 2.5" SSD on the motherboard tray, all of which are well displayed through the glass panel. The locations where these graphics cards are placed are built to allow for a well-organized cable management system that makes the interior neat. 
The Lian Li Tu computer case has a tool-less design and is equipped with a USB 3.1 Type C port, two USB 3.0 ports, and two HD audio ports at the front.
Pros and Cons
Pros
It has a retractable magnetic handle.
It has a glass side panel.
It has four 120mm fans.
Cons
It has a plain black design.
It has only one USB 3.1 port.
Conclusion
One common feature shared by all computer cases is its bulkiness, hence the need for strong handles that enable you to easily move them around.
I hope that this article proved to be very informative and resourceful to your search for a portable computer case. If you're still receptive to more options, you can check Amazon.com to find them.