Computer Station Nation is reader-supported.
When you buy through links on our site, we may earn an affiliate commission. Learn more.
Are you tired of the same "old" desk setup? Would you like to move away from the cumbersome wires and tangled cables of a traditional work space? If you're looking to shake things up a bit and have a more efficient, productive, and organized work area, then the no-desk PC setup may be just the right fit for you. This article will explore the advantages and disadvantages of this innovative setup and why it may be worth considering.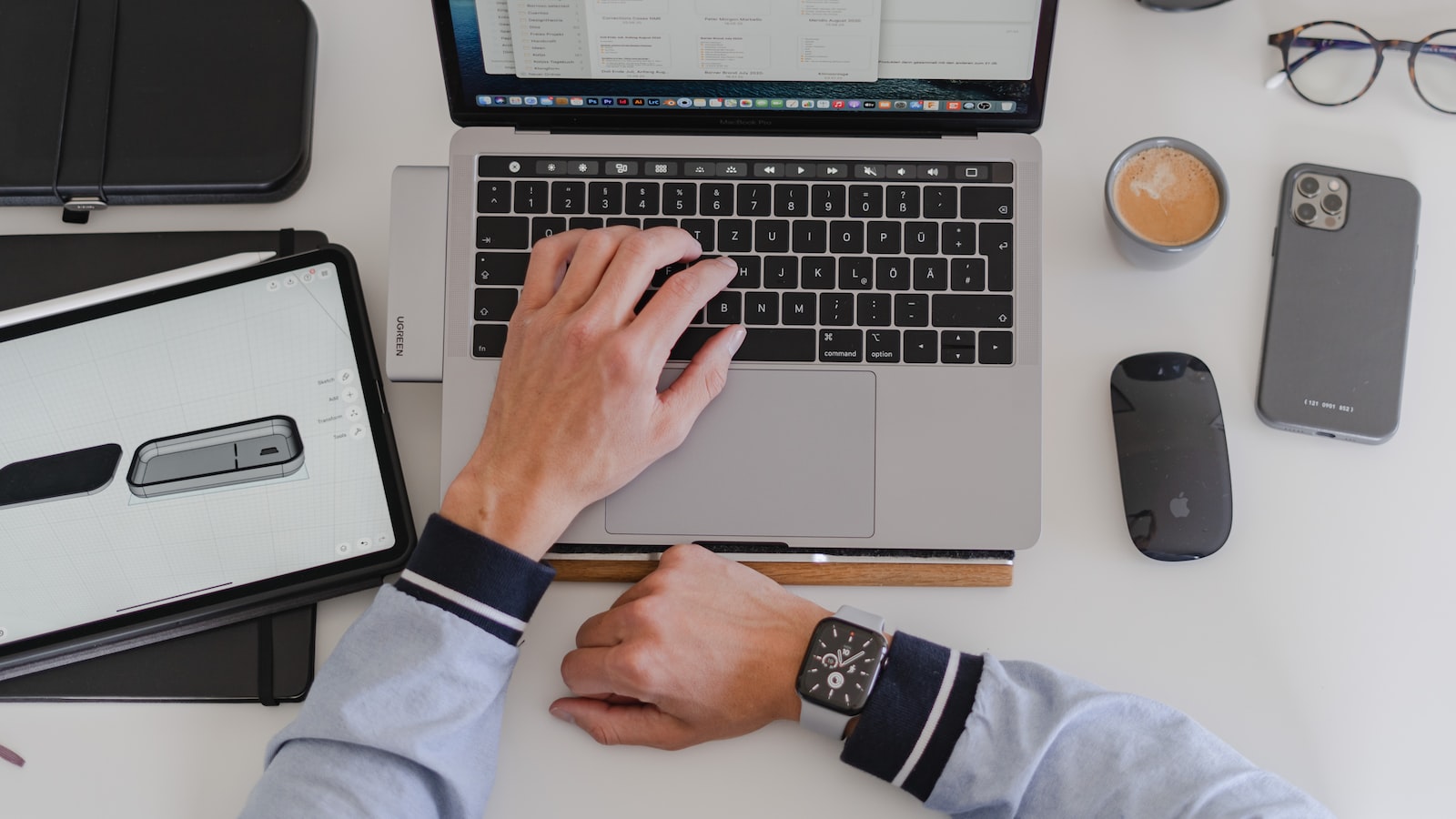 1. Create a Comfortable Computing Environment with No Desk Setup
Your computer is your office. That means that some serious time and thought needs to be invested in designing your working environment. An uncomfortable or stressful workspace can significantly impact your productivity.
With no desk setup, it's important to identify items that can boost your comfort:
A quality laptop or computer monitor, for maximum viewing comfort
A laptop stand, for proper ergonomics and posture
A supportive chair, for extended periods of sitting without discomfort
When shopping for office accessories, keep in mind that comfort and style are both key. From ergonomic chairs and standing desks to decorative pieces and air purifiers, there are plenty of options available for an optimal workspace. The better you design your space, the more efficiently and productively you can work.
2. The Benefits of Transitioning to a No-Desk PC Setup
One of the primary benefits of transitioning to a no-desk PC setup in the workplace is gaining more space. Without a desk and other individual fixtures, your office can enjoy increased mobility and a greater sense of freedom. Furniture and other items no longer need to remain static and in one place, meaning staff can move around and be productive in different areas with their tech – perfect if some employees also work remotely too!
Another key benefit of this no-desk setup is improved collaboration. Instead of having separate desks, colleagues can easily gather around screen(s) and discuss matters at hand, allowing for more productive meetings – and the absence of desks also allows for more informal areas to encourage discussion too. Plus, with the latest touchscreen technology, teams can interact with digital content more easily.
Gaining More Space – Increased mobility and a greater sense of freedom.
Improved Collaboration – Easily gather around screen(s) and discuss matters at hand.
Latest Technology – Interact with digital content more freely.
3. Essential Components for an Optimal No Desk Work Setup
High Quality Chair
Ergonomic Keyboard and Mouse
Adjustable Monitor
Having to switch to a no desk work setup can be daunting. However, with the right tools, your productivity and comfort levels will rise significantly. There are three essential components to an optimal no desk work setup – a high-quality chair, ergonomic keyboard and mouse, and an adjustable monitor.
A high quality chair must be the foundation of your setup. When choosing a chair, aim for comfort, durability and adjustability. Look for adjustable armrests, seat height, lumbar support and tilt control. This will help to keep your back and neck in the correct posture, allowing you to remain comfortable for extended periods.
Second, investing in the right keyboard and mouse is essential for those with no desk work setups. Aim for ergonomic shapes and wireless designs. Ergonomic keyboards are designed to fit the natural curvature of your hands and wrists, while wireless mouse helps give you the freedom to move them around without being tethered. The combination of the two can increase your productivity levels and prevent dreaded carpal tunnel. Ergonomic accessories are not just for aesthetic, but for your long-term health.
Finally, an adjustable monitor is a must-have. Monitors that allow for tilt, swivel and height adjustment can help to improve your posture as you work. This will allow your eyes to fall directly in line with the center of the screen, help reduce screen glare, and provide a more comfortable viewing angle.
Having the right chair, keyboard and mouse, and adjustable monitor will help to create the ideal environment for you to be productive and comfortable in. Investing in these essential components is the first step to creating an optimal no desk work setup.

4. Making the Change: Steps to Setting Up a No Desk PC Setup
So, you're ready to take the plunge and upgrade to a no desk PC setup. But where do you start? Fortunately, you've come to the right place. We'll take you through the four key steps for making the transition.
Purchase your new equipment: Whether it's an all-in-one desktop computer or a mini PC, picking the right gear is key. Make sure you have the necessary ports and connectors as well as enough power to support your setup.
Optimize your space: It's time to maximize your office space. Consider shelving and wall-mounted monitors to provide a clutter-free work area. Look into clever storage solutions, such as a rolling cart, to hold all of your equipment.
Choose the perfect desk: Finding a desk that serves your needs is important. Focus on adjustable options to ensure that you can find the perfect ergonomic setup. Don't forget about the aesthetics as well. You want to find a desk that matches your workspace.
Experiment with the positioning: Everyone's natural level of comfort will be different, so take some time experimenting with how you position your setup. Make sure the monitor is at a comfortable eye-level, the keyboard is positioned within comfortable reach, and your mouse is within easy reach as well.
Once you complete the above steps, you'll officially have the no-desk setup of your dreams. With the right equipment and space optimization, you'll be ready to take your productivity to the next level.
Q&A
Q: What is a No Desk PC setup?
A: A No Desk PC setup is a setup for desktop PCs or laptops that eliminates the need for a dedicated office desk. This setup involves setting up a PC in a more compact arrangement that does not require the large free space normally required by a full-sized desktop computer.
Q: What are the benefits of a No Desk PC setup?
A: A No Desk PC setup has many practical advantages. Firstly, it is much more space-efficient than the traditional desktop setup, saving valuable space in homes or offices. Furthermore, it enables PCs to be set up in places where desks may not be an option, such as smaller rooms, or apartments where space is limited.
Q: What is required for a No Desk PC setup?
A: To create a No Desk PC setup, you will need a compact PC case or laptop that is capable of fitting in the space available and that has all the necessary ports and connections for your monitor and peripherals. Additionally, you may need auxiliary components such as a stable stand and appropriate cable management.
Q: Are there any downsides to a No Desk PC setup?
A: There are a few potential drawbacks to this type of setup. First, if you require a large number of peripherals, such as multiple monitors, you may not be able to fit them in the limited space, or the setup may become cluttered and unwieldy. Additionally, if you are using a laptop, you may not be able to plug in enough external devices.
So if you're feeling the itch to switch up your work environment, a no desk PC setup can be the just the trick you need. Goodbye cubicle life, hello freedom and flexibility!