Computer Station Nation is reader-supported.
When you buy through links on our site, we may earn an affiliate commission. Learn more.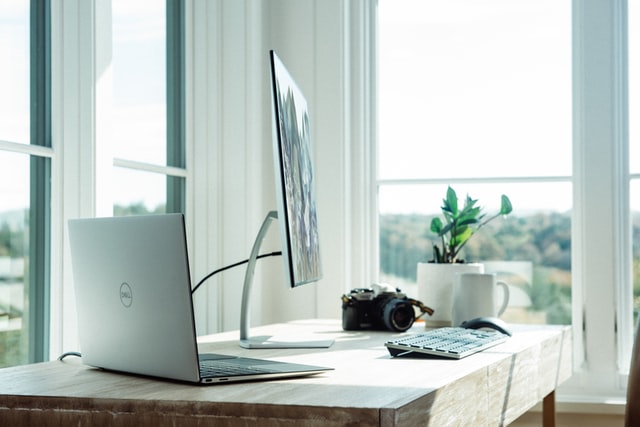 Do you know that your computer monitor screen is at the receiving end of almost everything that you touch? Frequent contact with your monitor can lead to an unhealthy accumulation of dirt, smudge, smear, dust, and sticky fingerprints
As a result, your computer monitor looks dirty and hinders clear visibility of images. Hence, it's recommended that you use cleaning agents that would treat your fragile structure of most computer monitors safely.
A computer monitor cleaner is the best solution for cleaning your computer monitor. It is designed to easily wipe away dirt, smear, smudge, and practically any type of self-inflicted stain on your computer monitor.
Our Top 3 Picks For The Best Computer Monitor Cleaner
Tech Armor Cleaning Kit
Complete Computer Monitor Cleaning Kit
The Tech Armor computer monitor cleaning kit includes two bottles of gel screen cleaner, two microfiber polishing cloth, and ammonia-free wipes. The combination of these three cleaning agents in a single pack is phenomenal.
As a result, you have a convenient way of keeping your monitor clean and clear from dirt, smudge, streak, sticky fingerprints, and stains. It is highly effective and cleans without stress, hence preventing scratches on your computer monitor. 
The Tech Armor offers a convenient option between a microfiber cloth and wipes that contain cleaning properties for your computer monitor. The wipes and the cloth can also be used simultaneously according to the preference of the user.  
We believe that this product is safe for all electronic devices such as computer monitors, mobile phones, TV, gaming devices, laptop screens, camera lens, etc.
Hence, it is advisable not to mix this product with other chemicals such as alcohol because it can damage the screen by gradually stripping the oleophobic coating of the screen.
Pros and Cons
Pros
It contains a gel screen cleaner.
It has a thin microfiber cloth that is easy to wash and dry.
It has disposable wipes 
Cons
Due to previous complaints, it is not ideal for cleaning a MacBook Pro. 
The bottles of spray are not of the same quantity.
iKlear Cleaning Kit
For Apple Products
The iKlear cleaning kit is a screen cleaning agent designed specifically for Apple products and this includes all Mac Operating Systems. The cleaning kits include a spray bottle and a microfiber chamois cloth that is used for wiping the screen clean.
The cleaning spray is alcohol and ammonia-free, and it is highly effective for easy removal of dirt, fingerprints, smudge, dust, fingerprints, etc. Therefore, your precious apple products are safe with this product and won't be damaged
The microfiber cloth is thin and effective for wiping specks of dust and gently scrubbing out stubborn grime from your computer monitor screen without scratching it. 
Hence, it can be concluded that the iKlear cleaning kit is ideal and highly effective for use on all apple retina, multi-touch, and LED displays.  It is ammonia and alcohol-free and it easily wipes away dirt and oily fingerprints from your touch screen devices.
Pros and Cons
Pros
The kit contains a microfiber chamois cloth.
It has a cleaning spray.
It is ammonia and alcohol-free
Cons
It is designed specifically for Apple Products.
The microfiber cloth easily gets dirty.
Moshi Tera Glove
Dust and smear cleaner
The Moshi Tera Glove is designed to expel dust, stains, smear, dirt, fingerprint, and smudge from your computer monitor screen. It is a set of a spray bottle and a microfiber cloth made from Tetrahedron with two sides to the cloth for removing dust and Smear without scratching the screen.
 Therefore, the microfiber cloth is designed with two sides that can be turned inside out to actively clean your screen.  The gray side of the microfiber cloth is suede-like and is meant for wiping away dust particles and liquid from the screen.
The other dark side of the cloth is highly effective for removing smudge and smear from your screen. So your monitor screen always looks fresh and tidy.
The spray bottle is durable and is filled with water and can also be replaced with 70% isopropyl alcohol or water to effortlessly clean and disinfect all kinds of display
This indicates that Moshi TeraGlove monitor cleaner is chemical-free, eco-friendly, and requires no consumables to wipe away dirt from the screen. The cloth is skin-friendly, cleans easily, and easy to wash.
As a result, this computer monitor cleaning kit is highly durable and affordable. It is effective for cleaning all types of displays including phones, computer monitors, iPhones, iPads, iMac, Kindle, tablets, TV, and glass screens.
Typical of all Moshi Products, the Moshi TeraGlove computer monitor cleaner Is eligible for their 10-year global warranty program. Hence you can breathe a sign of relief.
Pros and Cons
Pros
The microfiber cloth has two sides that can be used for wiping away dust, smear, and smudge.
The contents of the spray bottle can be replaced.
The microfiber cloth is chemical free and requires no consumables.
Cons
It easily gets dirty.
The contents of the spray bottle are small.
Conclusion
Using a computer monitor cleaner is hygienic and healthy for your eyes.  It ensures clear visibility of the screen picture and its affordability makes it a necessary habit that should be encouraged.
I hope that this article was resourceful in funding your search for a computer monitor cleaner. I'd you're still open to more options, you can find more brands on Amazon.com