Computer Station Nation is reader-supported.
When you buy through links on our site, we may earn an affiliate commission. Learn more.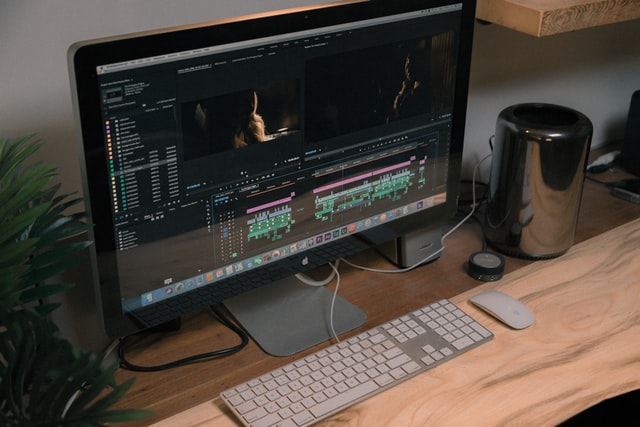 You never know that finding a device as simple as a mouse can be difficult until it has to do with sizes. It is even more difficult if you have small hands because most of the mouse designed by different brands cater to large and medium-sized hands.
Regardless of this fact, it would help if you were equipped with a mouse that properly supports you. Without proper support, repetitive mouse tasks can cause serious problems such as hand and finger strains and other repetitive strain injuries.
Getting the right mouse for your small hands will help you work comfortably and contribute to outstanding work output. That is why I selected the best three mouse for small hands that are ergonomically built to provide support and comfort to help you work effectively.
It is important to note that all the selected mice are not gaming mice, but we also have the best gaming mouse for small hands designed to help you secure a big win while gaming. These mice are designed to promote productivity in work activities that require simple basic moist functions.
Our Top 3 Picks For The Best Mouse For Small Hands
Deluxe Wireless Mouse
2.4 GHz Mouse For Small Hands
You can get the best of both a Bluetooth connection and a 2.4 G wireless connection with the highly responsive Deluxe ergonomic mouse designed to promote productivity and comfort among people with small hands.
Its 2.4G  wireless mode functions with a Nano receiver to pair with compatible devices within a ten-meter range, while its Bluetooth connection uses Bluetooth 4.0 to pair with compatible devices. This wireless mode can be easily alternated for convenience according to the preference of the user. 
This mouse's design integrates six buttons, a concave area for the thumb, and a little extended bottom edge for the pinky finger to promote a comfortable grip. It features beautiful RGB lights that function with a dynamic lighting effect to accentuate your desk's appearance.
This mouse employs a four gear DPI with mouse responsiveness that is between 800,1200,1600 and 2400 DPI speed. Its functionality is brought to life by a built-in rechargeable 500mA polymer Li-ion battery that provides power to the mouse for long hours even when the RGB light is on. 
This Deluxe mouse is compatible with Windows XP, Vista, 7, 8, and 10, Mac OS, and Android, making it a suitable input device for laptops,  PCs, Computers, Notebooks, and Macbook. It is backed up by a one-year warranty and free lifetime technical support.
Pros and Cons
Pros
It uses both Bluetooth and USB 2.4G wireless connection.
It has a four gear DPI.
It has an area designed for the pinky and thumb finger
Cons
The backward and forward buttons are not available for Mac OS.
Its RGB lights are barely noticeable.
Sanwa Bluetooth Wireless Mouse
Bluetooth Wireless Mouse For Small Hands
If you're not in favor of USB dongles and receivers, but you still want a highly functional wireless mouse for small hands, then you should check out the Sanwa Bluetooth mouse.
It has an  ergonomic design that makes it suitable for a long period of use, and it also  employs Bluetooth 3.0 to pair effortlessly with compatible devices such as laptops, PCs, Computers, Notebook, etc. and operating systems such as Windows Vista, XP, 7, 8, 8.1, and 10, Mac OS X 10.1 to 10.3, iPad OS 13, and Android 3.0
It features a dpi button that is well located for easy switching between 800, 1200, and 1600 mouse speed and six strategically placed buttons that provide convenience and easy control on all the features integrated into this mouse.
To further complement all the features integrated into this mouse's design, it employs a Blue LED tracking technology that enables its user to use the monitor even on glass surfaces.
Peculiar to all Sanwa products, this Bluetooth mouse is covered with a one-year warranty and free lifetime technical support. 
Pros and Cons
Pros
It uses Bluetooth 3.0.
It has a Blue LED  tracking technology that makes it functional on glass surfaces.
It has three adjustable levels of DPI
Cons
It is not fully compatible with Apple products.
Forward and backward buttons does not work for Mac series.
Jelly Comb Wired Mouse
Wired Mouse For Small Hands
If you prefer to stick to a mouse's traditional practical design, you should allow some ergonomic features to be integrated into its design with the Jelly Comb Wired mouse.
The Jelly Comb wired mouse functions with a 1.5m USB cable to deliver smooth lag-free mouse functions with an optical tracking technology that ensures great sensitivity for precise tracking on a wide range of surfaces.
It combines this feature with an ergonomic vertical design that allows for fluidity in movement and prevents strains and wrist fatigue caused by the traditional design.
It offers smooth and fast responsiveness with its DPI buttons that offer the flexibility of switching between 800, 1200, and 1600 DPI levels to easily adjust the mouse's responsiveness to a level that can cater to the task you're executing. 
This wired ergonomic mouse is designed to function with Windows 2000 / ME / XP / Vista / 7 / 8 / 10 / Mac /Linux etc. It has a lifetime warranty, and there are also provisions for a full refund or a brand new replacement under circumstances of dissatisfaction by the buyer. 
Pros and Cons
Pros
It has three adjustable DPI levels.
It connects to devices with its 1.5 m USB wire.
It has six buttons 
Cons
The user might experience cable drag and clutter.
Its weight is very light.
Conclusion 
Using the right mouse size for your small hands provides ergonomic benefits because all the buttons are within easy reach to promote efficiency and productivity at work. I hope that the content of this article helped you to make a purchase decision, but if you want to still check for more options, you'll find a lot of them on Amazon.com.