Computer Station Nation is reader-supported.
When you buy through links on our site, we may earn an affiliate commission. Learn more.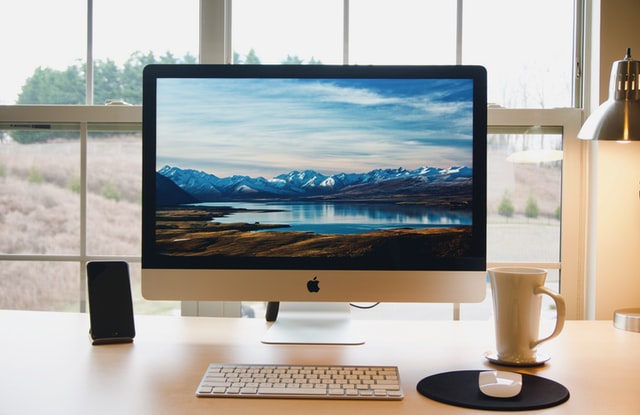 One of the downsides of having a Mac is its incompatibility with a lot of devices and for this reason your search for devices, peripherals, and computer accessories is always tuned to the ones that are compatible with your Mac.
This can be a very tiring activity especially if you barely have the time to spare. One of such devices that can consume your time and sometimes, your resources is a computer printer. Trying to print something as simple as the hardcopy of a file on your Mac can be very tiring if your printer does not support Mac.
Selecting the best printer for Mac can be challenging.
These printers employ printing technology that makes the hardcopy of the printed work, neat, and well detailed. These printers are easy to maintain and highly durable, printing with speed and outstanding performance that makes them ideal for use in homes, schools, offices, and other workplaces. 
Our Top 3 Picks For The Best Computer For Best Printer For Mac
Canon ImageClass MF269dw
Laser Printer For Mac
Utilizing laser printing technology and an all-in-one functionality that allows for fast and neat printing, copying, scanning, and fax, the Canon ImageClass is built to strike a perfect balance for speedy performance, accuracy, reliability, and durability that requires low maintenance. 
Its features are engineered to support fast printing of up to 30 pages per minute and a page per second through a  standard paper cassette that has a  capacity of 250 sheets, and one sheet in the multi-purpose tray. It also features an LCD touch panel that is designed to deliver an intuitive user experience. 
 In addition to all these outstanding features, this computer also permits two-sided printing as well as direct printing from a mobile phone, or tablet across iOS and Android devices, including Apple AirPrint, Mopria Print Service, Google Cloud Print, and Canon Print Business app.
The Canon Image Class Laser Printer can be used by five people in a work environment and this makes it suitable for small, and medium-sized businesses. 
It works with Alexa and it is compatible with Windows 7,8.1 and 10, Windows server 2008, 2008RS, 2012, 2012 RS, and 2016 as well as Mac Operating System 8.5, 10, and upwards. 
Pros and Cons
Pros
Its all-in-one functions are fast and reliable.
It has an LCD touch panel.
It can support up to five people in a working environment and is compatible with Alexa
Cons
It is heavy.
It has a plain design.
Brother MFC – J995dw
Ink-Jet Printer For Mac
Equipped with a tank cartridge and an internal ink storage tank that delivers smooth printing for up to a year, the Brother NMC printer is built to support wireless direct printing from mobile devices via Wi-Fi, AirPrint, Google Cloud Print, TFTP, and HTTP server, as well as near field communication printing, scanning and easy onscreen navigating via it's 2.7" color touchscreen.
It features an intelligent page gauge which is a visual numeric way to identify the amount of ink used and the amount of ink remaining and displaying an estimated page count.
The Brother MFC Inkjet printer is compatible with Windows 7-10, Windows Server 2008-2016, and Mac OS 10- 10.13 upwards. 
Pros and Cons
Pros.
It has a long-lasting storage ink tank.
It supports mobile device wireless printing.
It has a 2.7-inch color touch screen.
Cons
It supports only ink from the same manufacturer.
It is heavy.
Dual Media Jiose Printer
Thermal Printer For Mac
This printer utilizes a dual media sensor that ensures its print-head is accurately positioned to apply heat when printing with an adjustable paper guide rail that makes it easy to print continuously on various sizes of paper labels for more than twelve hours at a rapid speed of 6 in/sec.
This computer printer also integrates an industrial grade heat dissipation setting that increases the heat dissipation function of the aluminum plate to achieve continuous printing without overheating. 
The Jiose thermal Printer is easy to use and comes with clear instructions on a manual and a USB drive. It contains an installation guide, driver software, set up guide, and user manual for ease and convenience.
In addition to the instructions on the manual and USB drive, Its manufacturer also provides a lifetime of technical support via calls, emails, and live chats.
 This thermal Printer is compatible with Windows, Mac Operating System 10.9 and higher, and Linux Operating System. It is durable, sturdy, and employs four non-slip mats at the bottom that ensures the stability of the printer.
Pros and Cons
Pros
It uses thermal printing technology.
Its Printing speed is fast.
Its manufacturer employs different medium to offer technical support. 
Cons
It does not support printing from Chrome OS, Surface Tablet, and iPad.
It is heavy.
Conclusion
The benefits of having a printer close by making it an important device that should be in any office or workplace irrespective of the type of operating system that it uses. 
I hope that the contents of this article will help you to make a good purchase decision. If you still want to search for more options, you can click on Amazon.com to continue your search.