Last Updated on
Don't know what an extension cord is? Then these are the desks for you!
Ok all joking aside, having a desk with an electric outlet or USB plugs can be very handy for setting up a temporary workstation, or simply just charging your phone a lot easier. You may even want to line a few of these things up for your next LAN party!
We have the usual categories of desks to choose from:
Sit to Stand Desks with Electrical Outlets and/or USB plugs
Stationary Desks with Electrical Outlets and/or USB plugs
A million styles to choose from
If you don't mind a power strip on the underside of your desk, then be sure to consider other types of desks as well.
Sit to Stand Desks with Electrical Outlets and/or USB plugs
USB / Electric outlets could be a very useful feature of a standing desk. If you have a desktop computer that you use on it then you have to make sure the power cord reaches in both sitting and standing mode.
This could leave an unsightly little umbilical cord on your desk!
Well thankfully someone is smarter than the average bear and put outlets on the desk. Here is a cool option: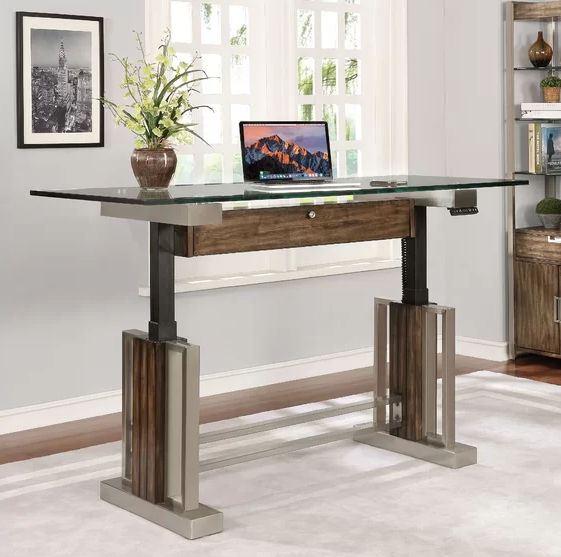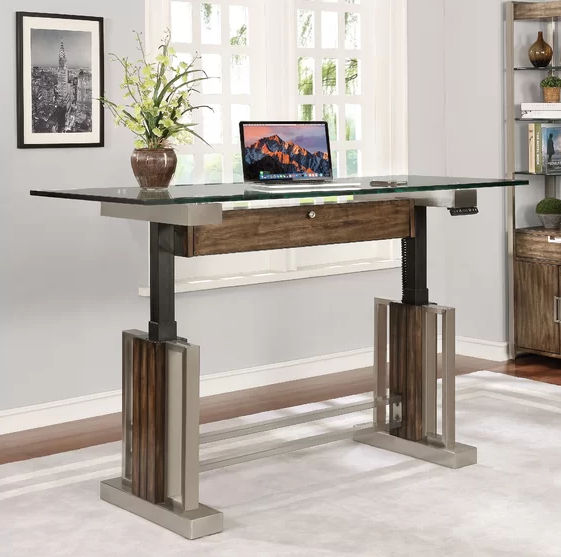 In this second image you can see how the middle part of the desk folds back to reveal the USB and power outlets.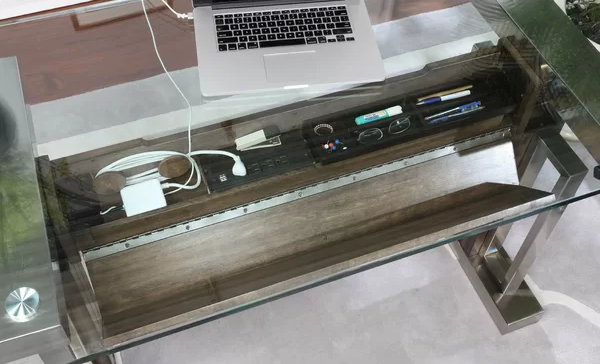 This standing desk keeps all the cables out and outlets nice and tidy, to give a very clean ascetic. Which makes sense seeing as it has a glass top making everything stand out a lot more than other options might.
Not all desks try to hide the cables though. A common option is to have the power or USB outlets on the side or back of the desk to give even easier access to them. This is a great feature if you are moving your laptop frequently, or have one of those phones that needs charged frequently.
Here is a nice looking option: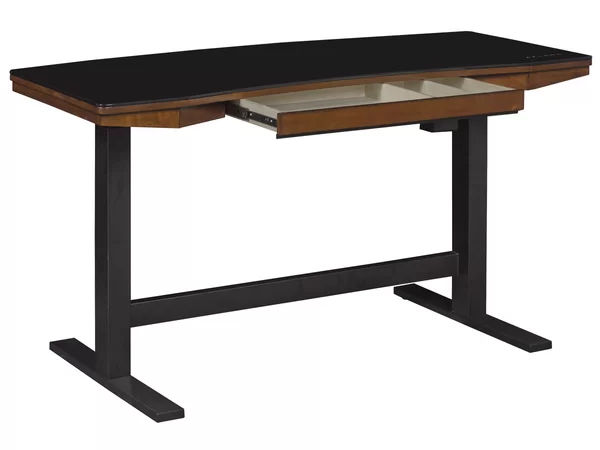 Wait, where are these outlets you speak of, you know, the reason for this entire page? Ah, right. Here they are on the side: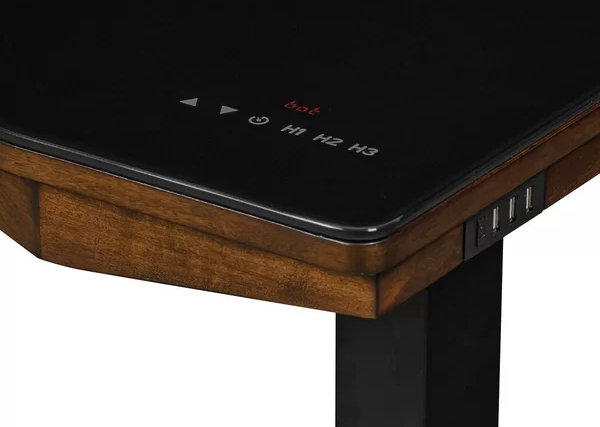 This desk only has USB outlets on the right side of it, but maybe that is all you are looking for. Still a nice feature to have on a desk.
Stationary Desks with Electrical Outlets and/or USB plugs
Stationary Desks, a.k.a. a normal desk, can also have this wondrous feature of USB and power outlets built into a desk. There are probably more options in this category due to the simple fact that standing desks are just not as common.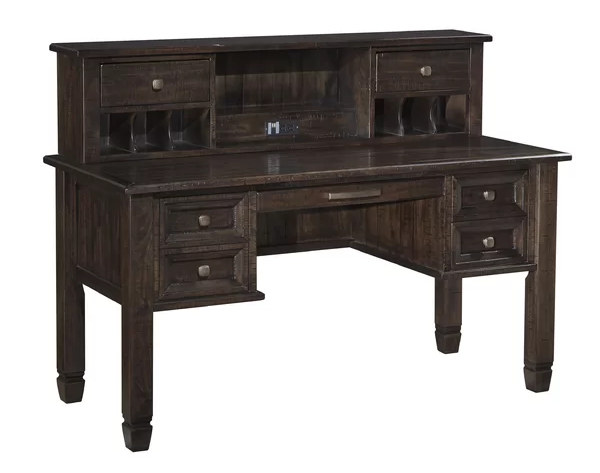 Sometimes these outlets blend into the desk design very nicely. This one is barely visible from the image. Here is a closer look: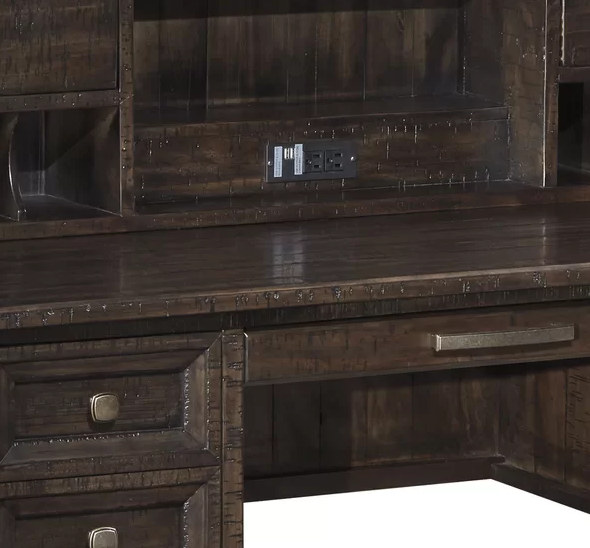 This is easy to get to, and becomes hidden if you are using a laptop or computer monitor in that position. Everyone wins.
Bonus DIY Solution!

You can always attach a power strip to the underside of your desk to get a similar option, but less pretty and not as easy to access. However this Power Grommet option takes the DIY Desk Outlet and makes it a bit cleaner, though more involved: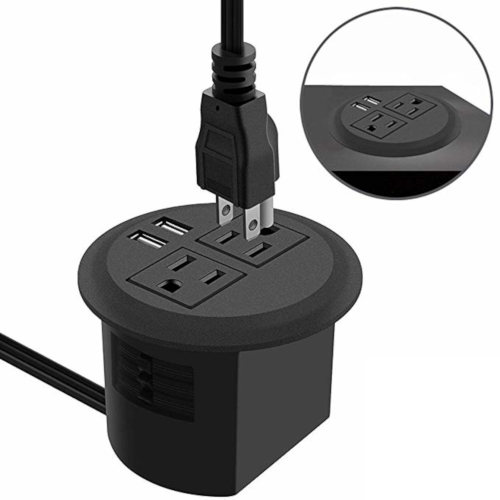 Ya you might have to drill a giant hole in the desk, but it is a pretty cool option for existing desks.
Conclusion
If you need a desk with electric and / or USB outlets, then hopefully this has given you some ideas you can act on. Get them desk tidied up or just easier to use!