Computer Station Nation is reader-supported.
When you buy through links on our site, we may earn an affiliate commission. Learn more.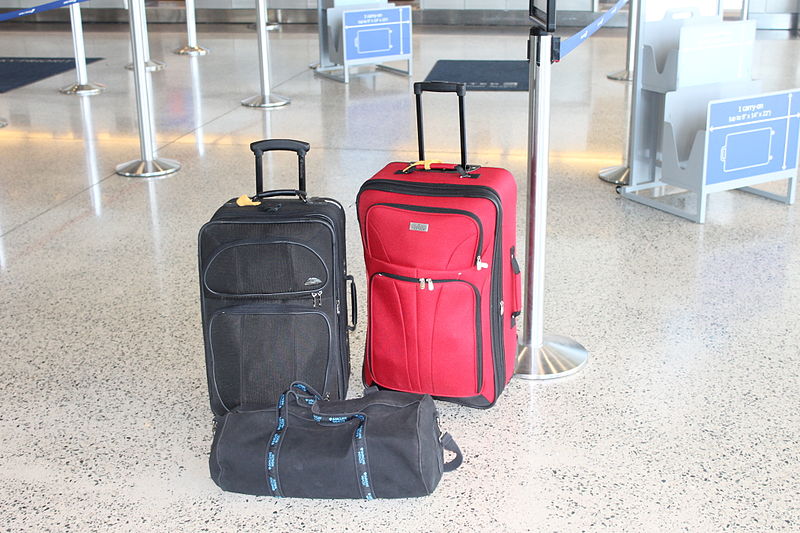 Have you ever experienced the stress that comes with traveling with your luggage and your computer with its accessories for a simple business meeting?
While trying to keep an eye on your luggage, you're also trying to be careful with the bags that contain your computer, and you'll agree with me that moving around with them wasn't as easy as your earlier thought. At this point, you realized that you should have used a rolling computer bag to pack your computer and its accessories.
Whether you're a digital nomad or not, a rolling computer bag is designed to promote comfort and easy mobility with your computer. It offers ergonomic benefits that save you from the stress of using a backpack as a medium for transporting your computer. Its versatility and simple design make it highly suitable for use with different types of transportation.
A rolling computer bag emits an aura of professionalism and organization and if you want to be identified with such attributes, then you should use only the best rolling computer bags that are designed with durable materials, and other excellent features that aid its functionality. To ensure that you get nothing less than the best, you should check out our top 3 best rolling computer bags.
Our Top 3 Picks For The Best Rolling Computer Bag
Solo New York Bryant
Simple And Minimalistic Computer Bag
With a fully padded 17.3" laptop and file compartment that features a full-size front zip that is thoughtfully designed for convenience, functionality, and comfort, this rolling bag is an ideal epitome of a stylish and basic rolling bag that promotes easy commuting with computers and business documents.
The Solo New York Bryant rolling bag is made from high-quality materials that make it durable and strong enough to securely contain a 17.3" laptop and bulky files in two different zippered compartments.
It employs two front wheels that easily promote smooth movement and two sturdy flat feet that help the rolling bag stay sturdy when it is not being rolled. Its wheeled movement is sustained by a push-button telescoping handle designed to retract into the zippered compartment when it is not in use.
In addition to its inner compartments, this rolling bag also features front pockets that are capable of holding nearly everything that can facilitate the smooth operation of a mobile office.
This rolling bag is lightweight and can be used as a roller or carry-along bag. Its simple style and weight make it easy to fit into the overhead compartment of various airlines. It is durable, functional for its purpose, and has a 5 years warranty.
Pros and Cons
Pros
It can contain 17.3" laptops.
It has a push-button retractable handle.
It has separate compartments for files and documents
Cons
It does not have extra features to promote its functionality.
Its compartments are not equally padded.
Wenger Luggage Patriot Li 2
Ergonomic Computer Bag
This rolling bag is made with materials that offer superior quality and protection to your devices during transit. It has a comp-U-Roller that is well padded with suitable cushioning to protect a 17" laptop and other devices that are placed in different compartments.
In addition to the laptop compartment, this rolling bag is designed with a matching removable laptop slim case that serves as a convenient alternative to a Comp-U-Roller with its features that are designed to secure a 15.4" laptop.
The compartments are designed with lockable zippers and durable zipper heads that are designed to withstand the pressure that is accustomed to the daily usage of this rolling bag.
The Wenger rolling bag is built with an ergonomic trolley handle and two wheels that glide easily that promote smooth mobility even in tight corners. It is water-resistant and has a three-year warranty.
Pros and Cons
Pros
It has a removable laptop slim case.
It has an ergonomic trolley handle.
Its compartments have lockable zippers
Cons
It does not have front pockets for storing accessories.
It is a bit pricey when compared to other bags.
Ytonet Rolling Computer Bag
Zipper Pccketed Computer Bag
One thing that is sometimes unpredictable is the weather condition especially during rainy seasons and this is not a good time to be mobile with your computer but now that you've got this rolling bag to help you out, work can go on as planned.
The Ytonet rolling bag is designed with high-density materials that make it water-resistant and scratch-resistant to provide utmost protection to your computer and documents during transit.
It is also designed with an external USB charging port and a built-in charging cable that offers the convenience of charging your phone and other electronic devices during transit.
This rolling computer bag has well-padded compartments that are designed with a double zipper and a buckle down strap to contain few clothes, except for the main compartment that is designed with a zipper and a keyhole to provide security for a 15.6" laptop.
It also features several dedicated zippered pockets that can securely hold your documents, office supplies, and other simple office devices to facilitate efficient productivity for a digital nomad.
It further employs two roller wheels that promote easy mobility with an adjustable four-level aluminum push-button telescoping handle that easily retracts into a compartment when it is not in use for easy carriage via the top padded handle.
Its compact size allows it to easily fit into the overhead compartments of numerous airlines and easy slipping under the seat for easy access during transit. For easy identification during transit, this rolling bag has an information tag at the back that outlines the owner's personal information.
Pros and Cons
Pros
It is water and scratch-resistant.
Its main compartment is designed with a zipper and a keyhole.
It has an adjustable four level aluminum push-button telescoping handle
Cons
The wheels are not replaceable.
It has a bulky appearance.
Conclusion
Rolling computer bags are designed as an easier, stylish, and comfortable solution that securely contains your computer and its accessories during transit.
I hope that your search for a durable and high quality rolling computer bag ends here. However, if you still want to check out more options, you can find them on Amazon.com.